Cable Natural History Museum opens new geology exhibit
The Cable Natural History Museum recently opened a new exhibit, "The Northwoods ROCKS! Where geology is the foundation for fun!"
Naturalist Emily Stone says people of all ages can enjoy it.
"It explains 3 billion years of geologic history in the context of all of the awesome recreation we have here in northern Wisconsin," Stone said.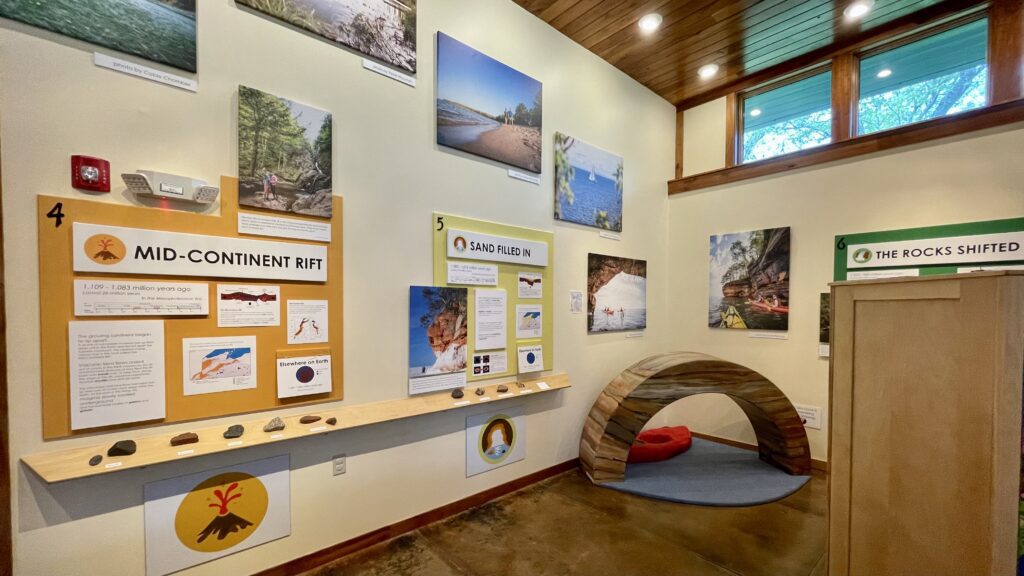 It explores how the Superior Continent formed, what happened when the Mid-Continent Rift opened up, and the impact glaciers have had on our landscape.
"That rift 1.1 billion years ago really shaped the area. But the glaciers kind of put the icing on the cake," Stone said. "And the glaciers here were very dirty. They were full of sand and rocks and sediments and even boulders the size of houses."
Stone says that's what formed this area's hills.
The exhibit is very tactile, with many rock samples to feel, pick up, and match in the rock cycle.
Saturday, museum admission will be free in celebration of the new exhibit. They'll also serve refreshments from 10 a.m. to noon.
Summer activities like Loon Pontoon tours, Mushroom Hikes, and Junior Naturalist programs are also starting up. All the details can be found at cablemuseum.org.