Behind-the-scenes at the Glensheen with the Congdons' silver collection
There are treasures in every room of the well-known Glensheen Mansion. But not all of them are out in the open.
For example, the Congdon family who lived in the mansion collected pieces of silver. You can see it on the chandelier in the formal dining room, and a few pieces of serving silver are on display.
"Barber Silver Company was the one who built all of these pieces, and it was actually done in the early 1900s. Before Glensheen was even built is when this collection was … purchased," Glensheen Marketing Manager Mike Mayou said. "And the detail work is incredible. It's all hand-hammered."
Some pieces have details you might not notice unless you look closely – and ask why.
"If you take a peek at the tea kettle here, it has two pieces of ivory built in," Mayou pointed out. "And that actually helps from heat transferring up into the handle. So you could put it on the stove and then pick it right up from the handle and not even have to worry about heat transferring. And there are a couple of pieces that have that built in, the ones that are going to have warmth to them."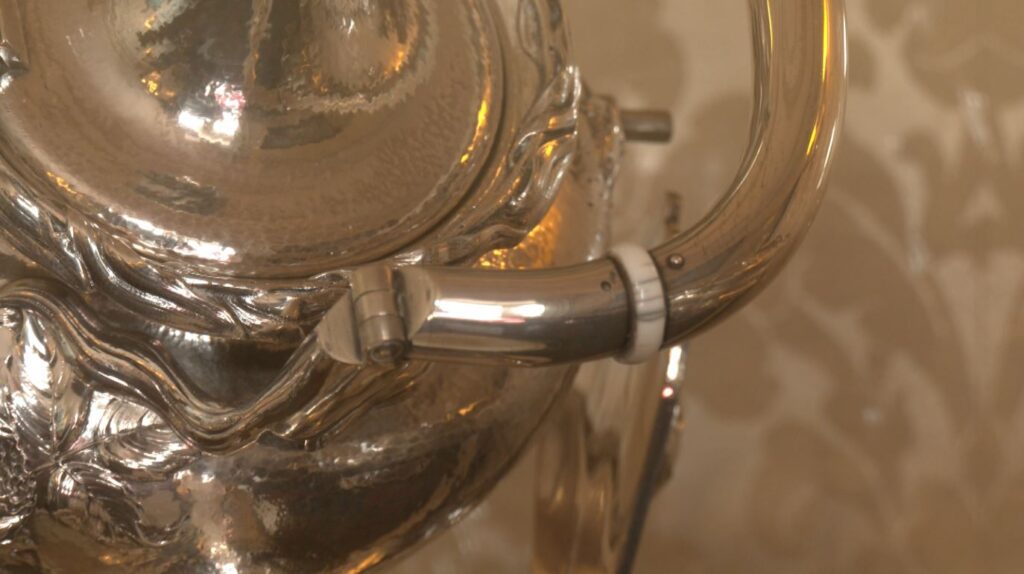 Mayou believes the silver was mostly used just for special occasions. Now, the public pieces are behind glass to protect them from tarnishing. But there are even more pieces in Chester Congdon's silver safe, which is behind a wooden door, then a safe door, then another thin safe door.
The silver in the safe is kept in plastic bags with a 3M strip that prevents tarnishing. There's also a handwritten note with instructions on how to open the safe.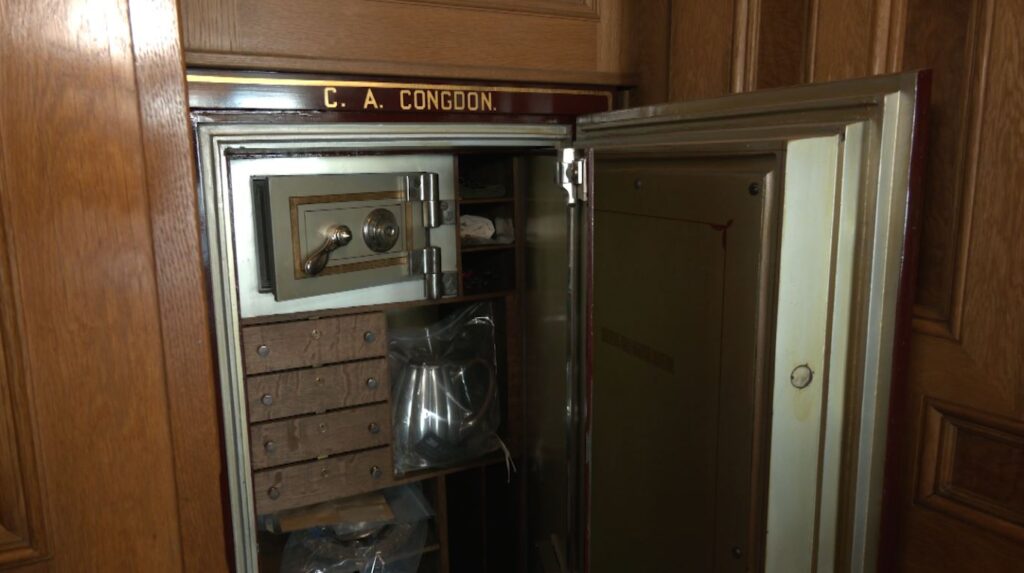 Book a self-guided tour of the Glensheen Mansion here.