Bees are the business at Miel Duluth
They're not collecting honey yet, but the family behind Miel Duluth is preparing for a summer of busy bees.
Mark Walters has been keeping bees for around 40 years, and it's become a family business. His daughter Vanessa Roers oversees the product side of their honey and other beeswax goods. And they educate others.
"We want to teach everybody how to be a beekeeper," Roers said "So we created this bee class. It's online. It's a self-paced class. And so anybody can learn how to keep bees in town, learning from someone who's got over 40 years of experience."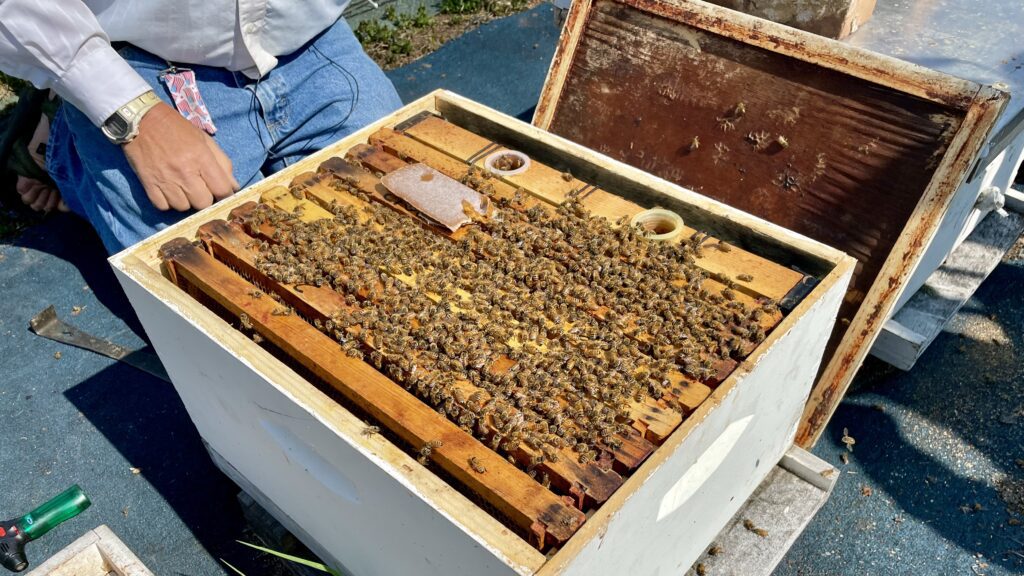 They keep hives at four different locations around Duluth. Walters says this time of year, he's making sure the queens are healthy and laying eggs.
"It takes 21 days for the worker bees to start hatching. And that first 21 days is real crucial," he said. "But they need to have something to eat. So we give them one-to-one sugar water. And this here is called a pollen patty. It's fake pollen. Pollen is a source of protein. Without protein, you can't raise your little ones."
He typically expects to start harvesting honey and beeswax in early July.
Miel is at the Duluth Farmer's Market on Wednesdays and Sundays and at several festivals throughout the year. Their products can also be found online.