A day in the life of the Split Rock Lighthouse keeper
In all of Split Rock's 112-year history, the lighthouse has always had a keeper.
Right now, that person is Hayes Scriven, a self-described "history geek." He and his family live on site.
"It is definitely like a surreal experience. When we first moved here in January, the first night, we went to bed and we're like, we're sleeping at Split Rock. This is so cool," he remembered.
The next morning, they woke up, looked out toward Lake Superior, and an eagle flew right toward the house and up over it.
"I'm like, I can't believe I live here," Scriven said.
Originally, the lighthouse had three keepers, according to Scriven.
"They had to work the site. This wasn't like a museum like it is now," he said. "They were up there constantly doing the work on cleaning the lens and making sure everything's working right and making sure the property looked great."
The site started in the hands of the U.S. Lighthouse Service, which was eventually absorbed into the Coast Guard. In the early 1970s, the State of Minnesota took over ownership. And in 1976, the Minnesota Historical Society began to run it. That's who Scriven works for now.
He often starts his day at the lighthouse itself. His commute is only a few yards.
"Usually I start my day off by coming up here and inspecting the property and the grounds," Scriven said. "I'll come up and inspect the outside to see if anything's happened in the night. It's more important in the winter months when the wind is really bad or after a storm."
He said he still marvels at the thoughtfulness that went into the lighthouse's construction: metal frames around the windows so they wouldn't rot, glazed brick walls so they were easy to clean, and cast iron stairs for durability. And then there's the lens itself.
"I remember the first time I saw it," he said. "It's a beautiful piece of art, it really is. The lens, you don't see a lot of them anymore."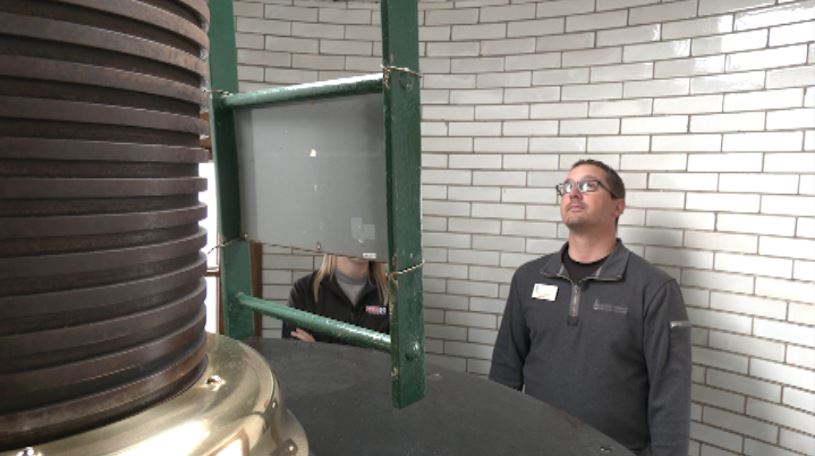 The day-to-day oversight is just one small piece of his role as keeper. He also spends a lot of time on long-term preservation plans.
"My philosophy with that is I want to do that through personal, firsthand account stories of people that lived or worked here, really have (visitors) draw a connection to it," Scriven said. "I also want them to enjoy the site in a way that actually I get to because I do have this really great opportunity to live here on site. And so I want to give people always like a glimpse of that."
One way he can share the beauty and ever-changing nature of the lighthouse and the land around it is through his photography.
"When COVID hit, I needed something to keep my mind off of it, and so I started taking pictures. And it's just blossomed into this addiction, passion, other side job, I don't know what you'd call it," he said.
Even though the "postcard" view of Split Rock from the rocky beach below has been photographed thousands of times, even the keeper himself is drawn to the spot from time to time.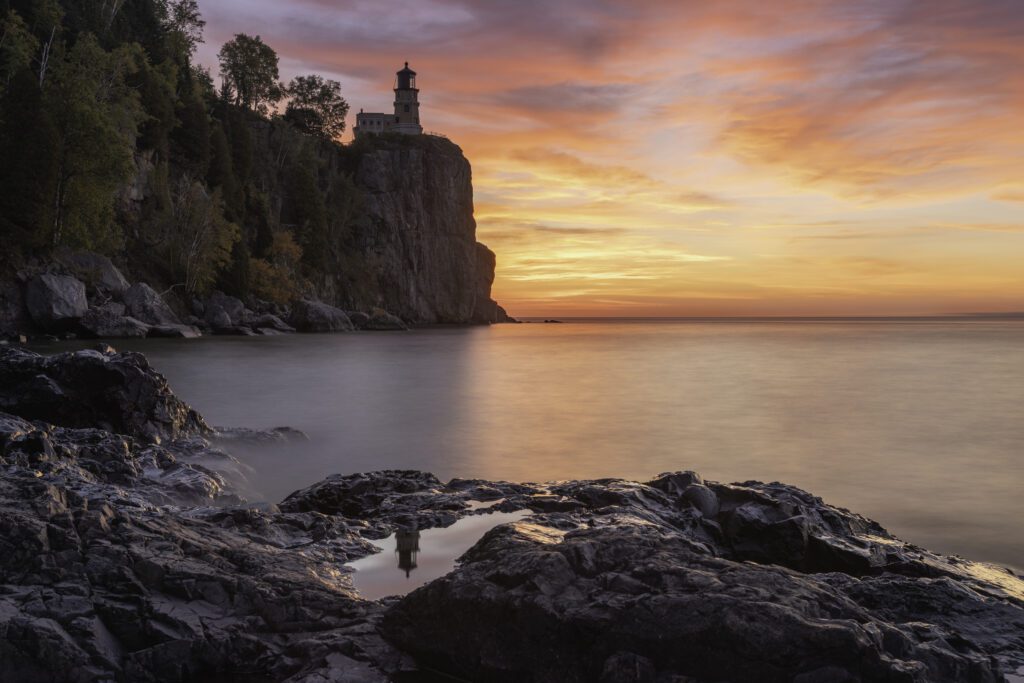 "It's this epic view of this really neat building on top of a cliff, and you tie that in with the history, with the North Shore, it just has all that awe to it," Scriven said. "And that's what draws it into photography is when you're down here, you're always capturing a moment that's different."
"That lake is ever-present. It's always in our life, and it's always changing. And if you can capture those moments in different settings, you can show people a better idea of what it is and that magic with it."