140 years of Duluth Pack have been built by hand
Like every bag, Duluth Pack has been built by hand. And on Monday, the company celebrated 140 years.
"We are Americana. That's the best way to sum it up is made in America for 140 years," President and CEO Tom Sega said. "Doesn't get any better than that."
Duluth Pack now makes more than 300 kinds of bags. But their craftspeople also still make the original that launched the company.
"The original No. 2 pack that Camille Poirier patented way back in 1882 on Dec. 12 is still made today right in this shop," Sega said.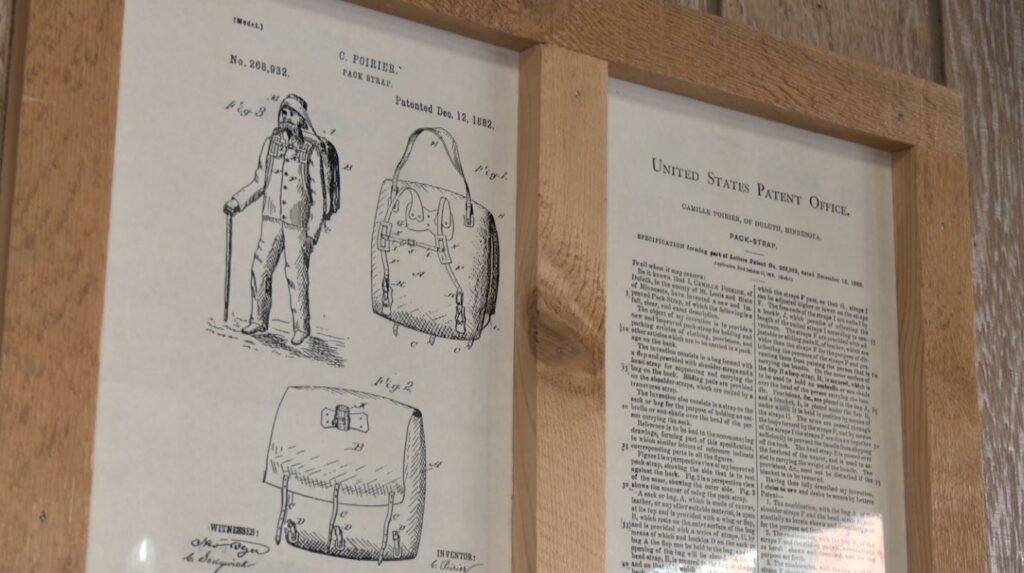 Just like the bags are known to stand up to wear and tear, Duluth Pack itself has had to weather some tough times.
"This company has gone through so much. If you think back, we're older than the automobile. We're older than sliced bread or penicillin," Sega said. "So you think about the history of this company and what it's made it through, World War I, World War II, the Great Depression, the Great Recession, COVID, all of those things that we've had to survive."
They still employ as many as 100 people in Duluth. Tracie Salo is one of them. She works in repairs.
"People will drop repairs off at the store, or they will send them into us directly. I take those, I review them, figure out what's wrong with them," she said.
She'll personally email and call each customer to talk through the repair. Duluth Pack's lifetime guarantee covers craftsmanship and hardware.
"If a seam were to come apart, that would be fixed free of charge. If a buckle broke, if a grommet came off, if a rivet came off, things like that. Any kind of hardware, zippers, anything like that will be fixed free of charge," Salo said.
But even if a repair isn't covered under that guarantee, Salo said the bags often mean so much that people are willing to pay what a new one might cost to repair their original.
She puts every new store employee through the paces on a sewing machine to give them an appreciation for how the bags are made.
That dedication is one thing the folks at Duluth Pack are determined to make last another 140 years.
"Don't ever compromise on your core values of quality, of premium product, of Made in America, and of a lifetime guarantee on all craftsmanship and hardware," Sega said. "And hopefully somebody in the future when we're not here anymore can just have the bandwidth to take that bigger and better than we ever could."