Essentia curates art collection for Vision Northland
For nearly two years, Essentia Health has been looking for and curating local fine art for its new St. Mary's Medical Center.
Patients will soon be treated there. One of the finishing touches on the Vision Northland vision was filling the walls with art. Of the more than 100 new pieces in Essentia's collection, around 80 are from artists who live in or have a connection to the healthcare system's service area.
"This is a hospital," Project Manager and Designer Laura Pfenninger said. "People are coming here probably for not always the best reasons, but if they can walk down the hall and just notice a piece, that just kind of helps take them out of whatever they might be dealing with and help them maybe calm themselves or just find a little bit of joy."
Pfenninger hopes it makes patients, caregivers, and visitors feel welcome. Ann Klefstad's aluminum work is hanging in the stairwell between the 6th and 7th floors. She said a lot of her work is site-specific, so she made this one with the Vision Northland building in mind.
"We've been looking at it going up for a long time, and I'm thinking, wow. This is this incredible view of the clouds, the sky, the ionosphere, and the waterscape and then the smaller presence of the green world," Klefstad said.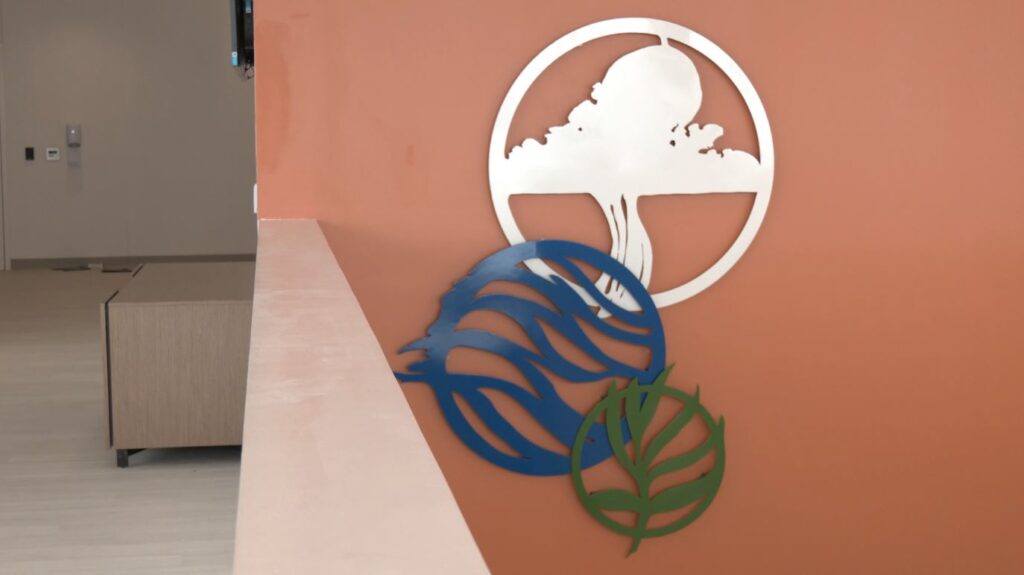 She said she also enjoyed taking a tour and seeing her friends' work hanging on the walls.
The new medical center is expected to be open later in July.