Wildfire, dog hit by snowmobile, crosses the finish line of Beargrease
While Keith Aili may have crossed the finish line first, sled dog Wildfire is also celebrating a remarkable achievement. He made it to the finish line after being injured in a snowmobile accident a year ago.
At the finish line in Grand Portage, Dr. Heather Hadley of Mission Animal Hospital, who did the surgery to repair Wildfire's leg, was overjoyed to watch him cross.
"I don't know that there are words to describe what we felt, but it's absolutely incredible," she said.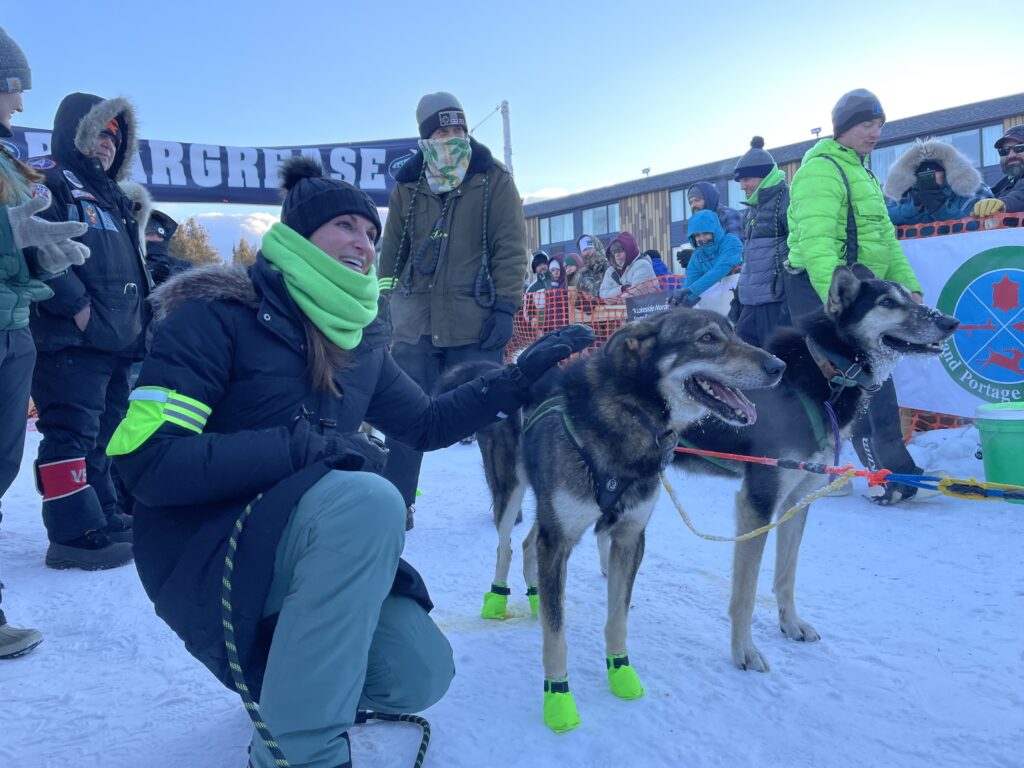 Dr. Hadley tells us they weren't sure about how well Wildfire would recover because his injuries were significant.
"Even if he had been a house pet, it would be a lot invested in the point of getting him to walk and eventually run… I don't know if anyone knew that we'd be standing here," she said.
Wildfire belongs to musher Ryan Redington's kennel, and he was on Sarah Keefer's Beargrease team.
"He was very happy," Redington said. "He's just showing us how much he loves and enjoys being on the trail. He is the first dog that starts to bark when we stop."