Two teens rescued from Lester River
Rivers are raging right now across the Northland, and the waters are dangerous. Duluth Fire is reminding the public to be cautious around any body of water, after responding to two rescues Wednesday.
Fire crews were called to the Lester River just after 1:30pm. Two teens, a 13-year-old and 14-year-old, were swept down the river by the rapid running waters while they were swimming. The teens were able to get themselves to an island area, but firefighters were needed with ropes, ladders, and rescue slings to get them back to safety. The entire rescue took about an hour.
"This location is one that we are called too often, and it's always a dangerous location for swimming, but especially so with all the flood risks that spring runoff brings," said Assistant Fire Chief Dennis Edwards. "Thanks to the quick response of Duluth Fire and the DPD, and to the quick thinking and observation of these two kids, they are safe today. But the history of these rescues at Lester River haven't always had good outcomes, and especially when the river is running, it can become extremely dangerous very quickly."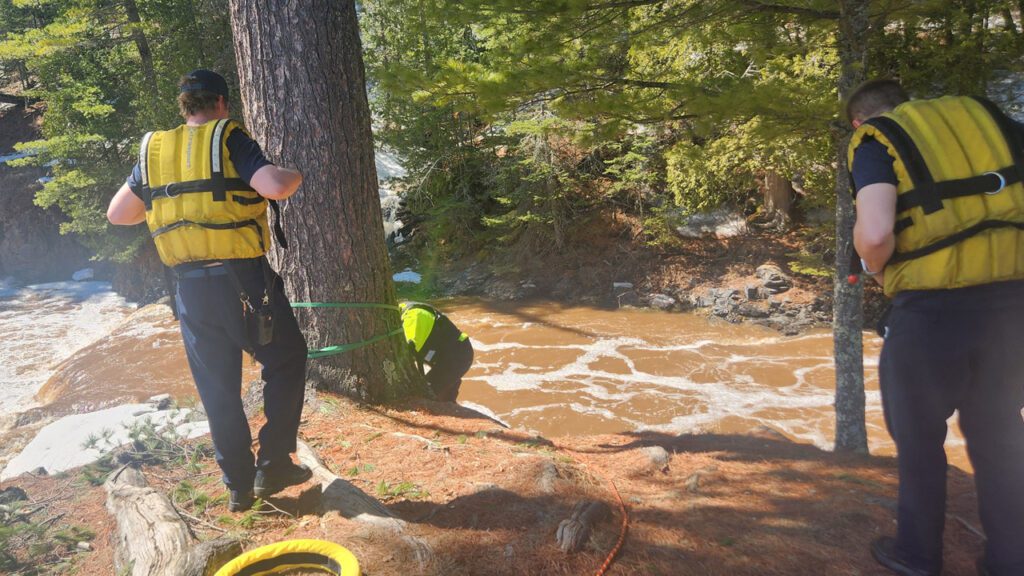 Duluth Fire encourages the public to stay away from bodies of water that are running, saying they are unpredictable and pose a serious life safety risk to anyone, regardless of ability. Small children and pets should be kept at a safe distance from any water during times of high flood risk, snow melt, and storm runoff. DFD says do not dive into standing water at this time of year, do not enter bodies of water without a life jacket, and do not swim alone.