One person was injured in a train verses logging truck accident in St. Louis County
Authorities were called to the scene of an accident involving a logging truck and a CN train in rural St. Louis County on Wednesday. The accident happened just before noon at 1821 Brimson Road near Brimson in Ault Township.
A logging truck was struck by a train and the logs were all over the roadway and train tracks, according to authorities. The crossing is a remote crossing on Brimson Road with stop signs on each side of the tracks, but no crossing arm.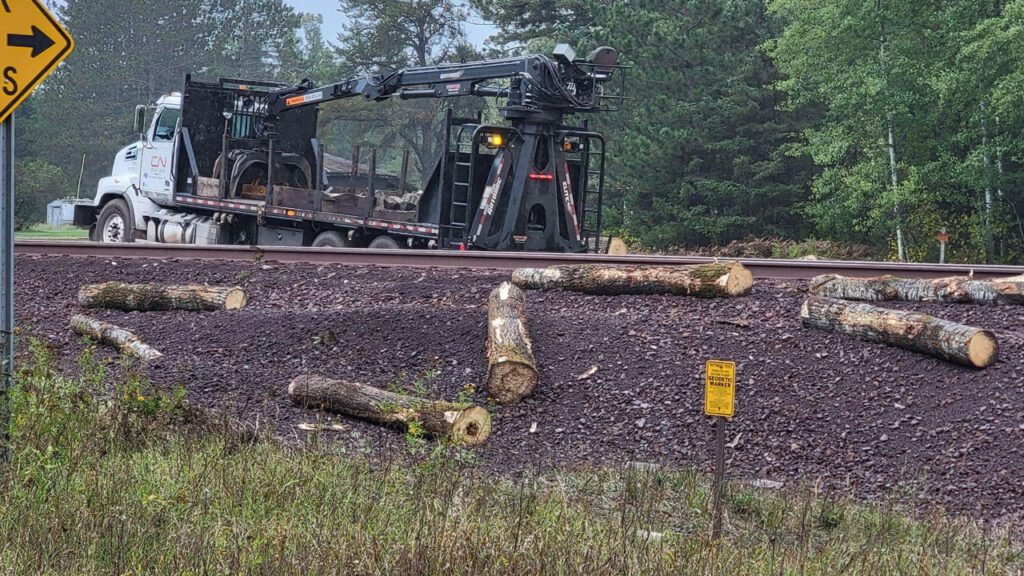 According to Sergeant Josh Berndt, with the St. Louis County Sheriff's Office the driver of the logging truck sustained minor injuries and was taken by ambulance to a hospital in Duluth. The driver, a 57-year-old from Two Harbors was found outside of his semi-truck. Authorities say he had been wearing his seatbelt.
Authorities says two CN employees on the train were not injured.
"Obviously our first priority is the safety of all the people involved and the proper medical treatment that is needed." Sergeant Berndt said. "Now it's getting roadways open for traffic and getting all the debris taken care of."
Officials say the train consisted of 2 engines and 3 loaded cars. There was no derailment, and no hazardous materials were spilled.
CN crews were on site clearing the logs and debris from roadway and alongside the train tracks.
The Minnesota State Patrol Commercial Vehicle Inspectors were on scene along with the CN Police for investigation of the crash.
The St. Louis County Sheriff's Office was assisted by the East Range Police Department, CN Police, MN State Patrol, Lake County Ambulance, the Brimson Fire Department and the Pequaywan Fire Department.