Spring thaw causes another road closure in Meadowlands Twp.
Spring melting continues, and more road closures have been reported.
St. Louis County officials have closed Swedetown Road in Meadowlands Township, which is a gravel road that had become an unofficial detour route during a bridge construction project. Officials say the road has seen excessive rutting and other damage.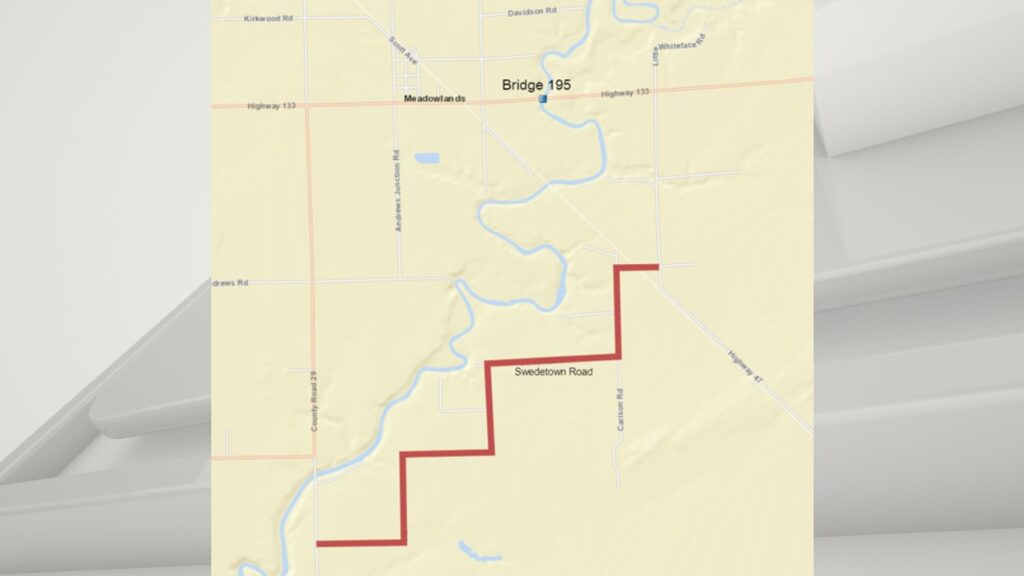 With the extreme Spring thaw, storm water runoff combined with frost coming out of the roads has left it in poor condition. Residents living on Swedetown Road are still allowed to use the road, but are advised to drive with extreme caution, and limit the need for travel if possible.
The County closed State Aid Highway 133 east of Meadowlands in February, due to a construction project replacing the bridge that crosses the Whiteface River. The recommended detour is to the north using Highways 29 and 7. St. Louis County has increased its maintenance efforts with graders to ensure the designated detour remains in good condition.
The bridge reconstruction project remains on schedule for a completion of June 30, 2023. The contractor was able to complete all substructure work prior to stream restriction dates and the high spring flooding that the whole County has been experiencing the last few days.