Singer/songwriter Rafe Carlson announces 10,000 Lakes Midwest Summer Tour
Rafe Carlson can't wait to be back in the Northland this summer. And the singer/songwriter is going to be plenty busy, playing gigs in his 10,000 Lakes Midwest Summer Tour.
"We've got shows in southeast Wisconsin, down in Iowa. We are really expanding," Carlson told us.
This time, he'll be with a band. Musicians include: Nate Fowler (drums), John Teschner (bass), and Steven James Carlson (lead guitar).
All the fun kicks off at St. Scholastica's May Fest on April 29th.
But he'll also be part of bigger events like opening for Jon Pardi at Bayfront and Rock the Bayfront after Grandma's Marathon.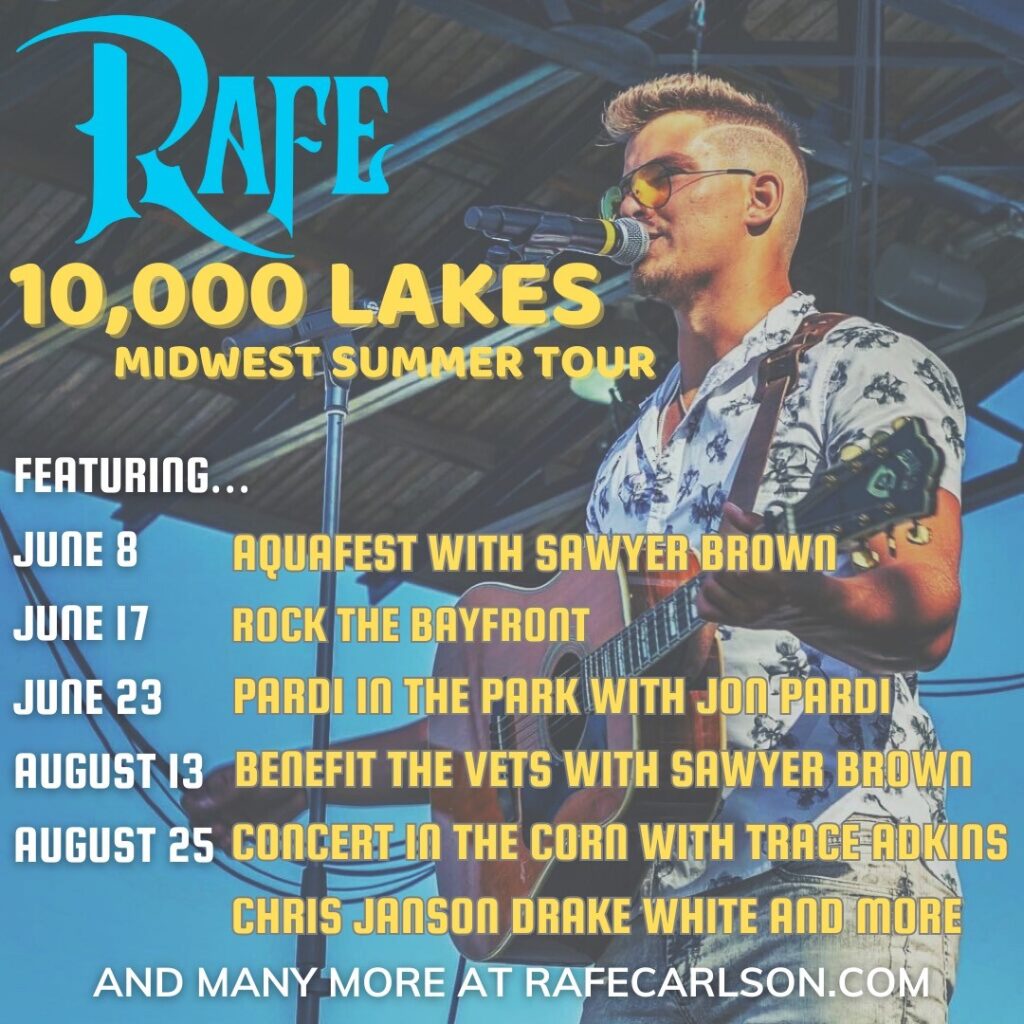 And some of the shows are focused on raising awareness about how PTSD can affect veterans.
Here's the full list:
For more information: https://www.rafecarlson.com/