Search continues in Bemidji for Neveah Kingbird
It has been nearly 19 months since Neveah Kingbird was last seen in Bemidji, Minnesota. According to the Bemidji Police Department, Neveah was first reported as a runaway on October 22, 2021. Then in December, the investigation intensified as it appeared no one had been in contact with her since October.
As the snow melts and people head outside, the Bemidji Police Department is asking residents in the Nymore area and south and east of Bemidji to check outbuildings, covered property and other areas where someone could seek shelter. Look for anything that may belong to Neveah. It is believed she was wearing either a black zip up hoody or red hooded sweatshirt bearing a Bulls logo with headdress, blue skinny jeans, a white t-shirt or tank top, and black and red Nike sandals.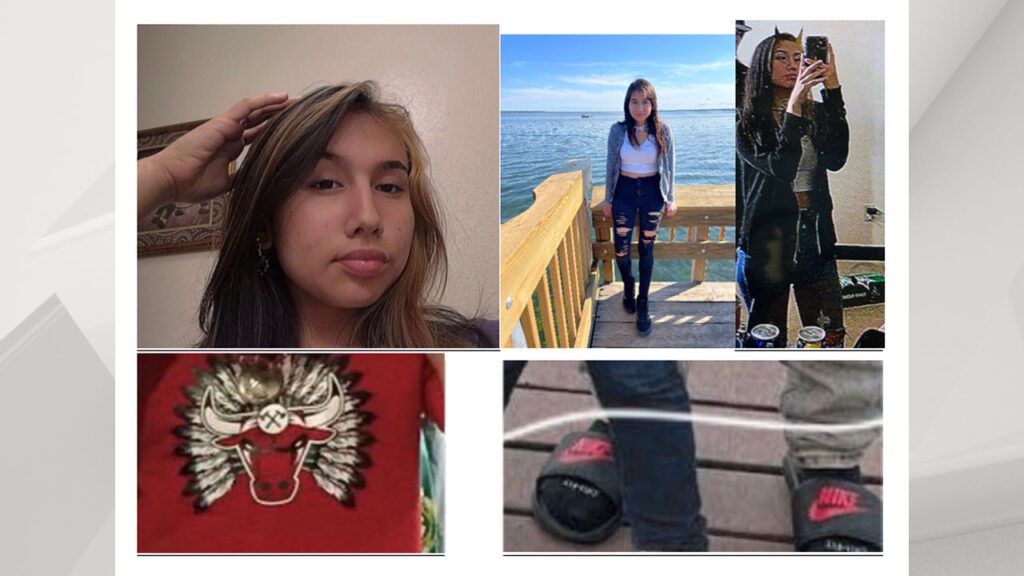 According to authorities, Bemidji Police have conducted numerous interviews, analysis of social media, aerial searches and the use of canine search teams. Bemidji Police also collaborated with the FBI, Minnesota BCA and the Center for Missing and Exploited Children to assist in the investigation.
RELATED STORY: Bring Nevaeh Kingbird home: One year anniversary of the disappearance of 15-year-old Native American girl
Police say that a resident in the area of Washington Ave SW and Pine Grove Street SW reported a young female in the area of their residence between the hours of 3:30 and 4:00 hours on October 22, 2021. The description provided by the resident matched that of Neveah and the clothing matched what friends had reported Neveah was wearing a few hours prior to her being reported as a runaway. This area has been searched extensively by law enforcement and family members.
If you have any information please contact the Bemidji Police Department directly at 218-333-9111. If you have information about this crime you can report it and stay anonymous by contacting Crime Stoppers of Minnesota at their website www.CrimeStoppersMn.org, by calling the toll free phone number 1-800-222-TIPS [8477]; or by using the P3 Tip Submit app installable on all smartphones. All contact with Crime Stoppers is anonymous and you may qualify for a reward of up to $1,000. To eligible for the reward the tip must be submitted through Crime Stoppers. The Bemidji Police Department encourages you to submit information to Crime Stoppers so you are free of retribution and remain safe while 'doing the right thing'.