Outdoors writer Sam Cook signs off
He knows about bucks and bass, crappies and canoes, and pretty much anything else associated with the outdoors.
But Wednesday was the last day that Sam Cook will be writing his outdoor column for the Duluth news tribune.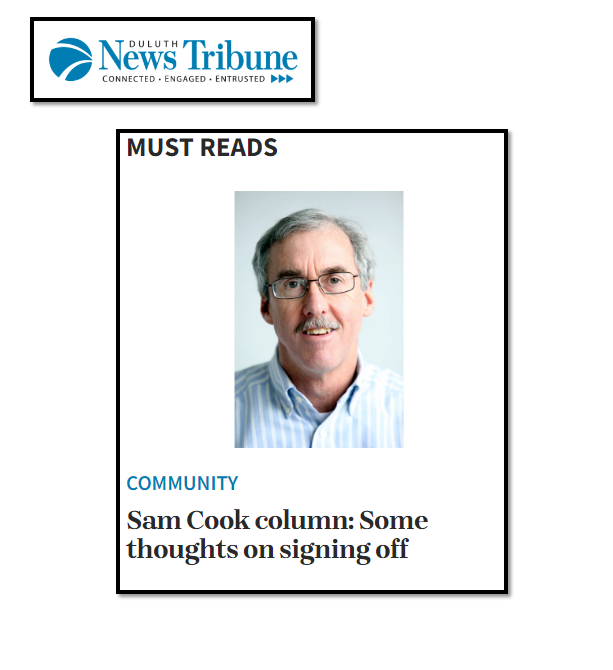 The legendary writer retired from full-time at the paper in 2018 but, to the delight of many of us, continued writing a weekly column for the paper.
Prior to the DNT Sam did some writing in Colorado and wrote for the Ely echo. His four decades of work has made him one of the most well-known and respected writers in the midwest.
In his final column Wednesday he wrote, "I hope my columns helped us all feel a bit more connected."
Well Sam, they did. And for that we say thank you.