Look to the sky tonight to catch the Northern Lights
There is a chance the northern lights will be visible Monday night into early Tuesday morning.
NOAA's Space Weather Prediction Center says a minor-to-moderate geomagnetic storm is likely on September 19. The aurora borealis may be visible in the Northland when there is a minor geomagnetic storm (G1) with a planetary k (Kp) index of 5.
The SWPC provides a forecast for the greatest Kp index expected over three hour intervals. Monday morning's forecast calls for a Kp index of 5 between 10 pm Monday and 1 am Tuesday and between 1 am and 4 am Tuesday. A Kp index of 6 is expected between 4 am and 7 am Tuesday.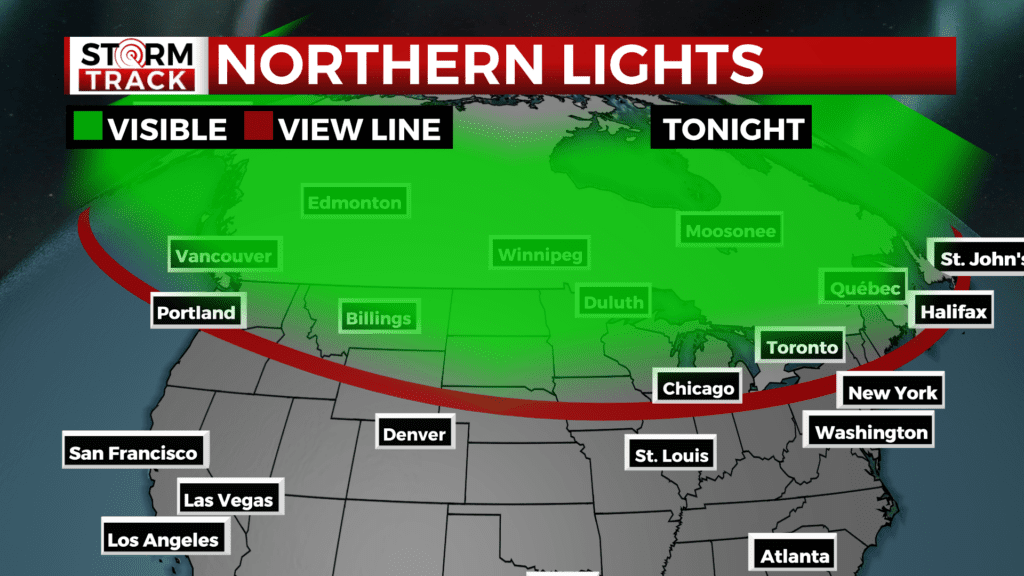 Best viewing will be before dawn. Light pollution can prevent you from seeing the aurora, so try to get away from city lights. Cloud cover can also be a bust for northern lights.
Skies are expected to be generally partly cloudy Monday night with the thickest cloud cover being over north central Minnesota. This cloud cover forecast gives the expected percent of sky cover for cities across the Northland. Sky cover of 40% or less is in white indicating favorable conditions for viewing the northern lights. Sky cover expected to be greater than 40% is less favorable and displayed in black text.