Live mural painting at Miller Hill Mall
If you're taking a trip to the Miller Hill Mall in the next few days, make sure you stop by to see the newest addition to the mall.
Artist Kathryne Ford will be painting the mural live over the course of the next three days. If you'd like to stop and see, she will be there from 10 a.m. to 7 p.m. every day through October 31st.
The mural is located right next to JC Penny's.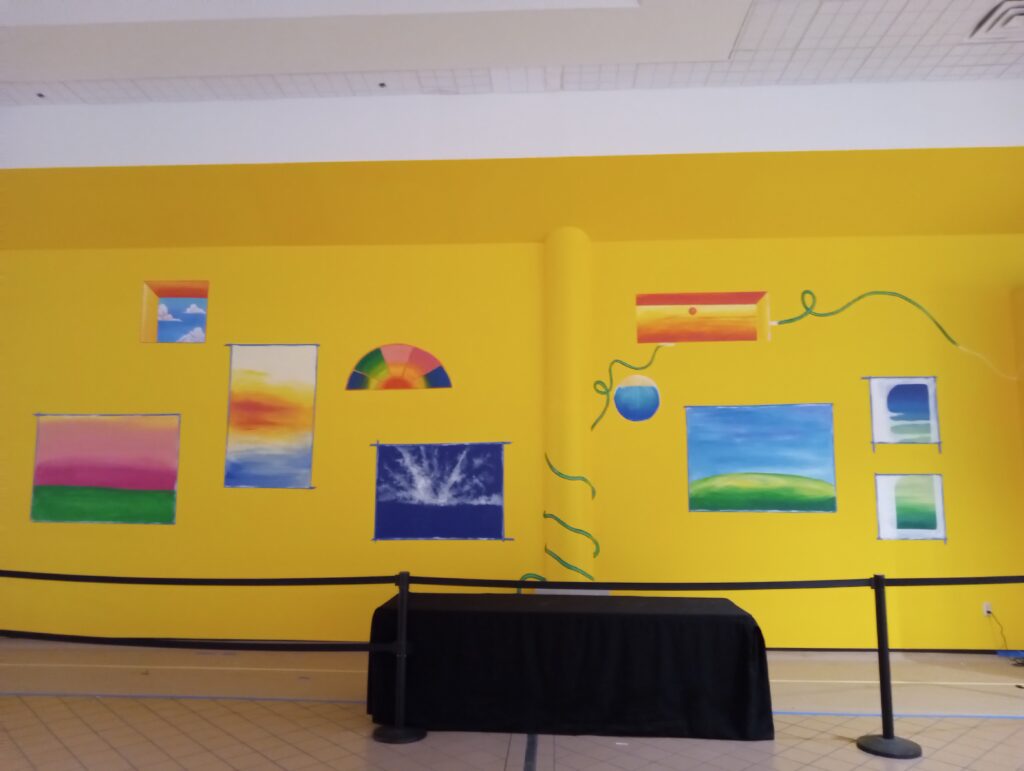 Ford is a local artist who says she's taking part of the malls history and weaving it into the painting. "I chose the colors so adults would remember their inner child."
Visitors are encouraged to ask questions, interact with Ford and gain a deeper understanding of the creative process.
"So this mural was commissioned by the mall. They had a mural initiative, so they were tasked with selecting an artist to come and do something beautiful in their mall ", said Ford.