Laura Marquardt prepares for DPD interim chief role
On Monday, when Duluth Police Chief Mike Tusken steps down, Deputy Chief Laura Marquardt will step up.
Mayor Emily Larson appointed Marquardt interim chief. With that decision, Marquardt will become the first woman to lead the Duluth Police Department.
She said she does think about the perspective she offers as a woman in law enforcement.
"It's different than males, and it's hard to articulate what does that mean other than I see it through the eyes of my gender," she said. "But beyond that, I don't look at it from the viewpoint of anything other than, hey, this is who I am, this is part of who I am, and what does it bring to the table?"
She was hired as a patrol officer in 1995. She's also worked in the Sexual Assault and Child Abuse and Neglect Unit and on the Violent Crimes Unit. She was promoted to sergeant in the early 2010s, then lieutenant, then deputy chief in 2016. But she said "to be 100% honest," leadership wasn't something she planned on pursuing.
"I loved being a police officer, I loved being an investigator. It was some of the most rewarding experiences and time in my career and I think in many police officers' career," Marquardt said. "But I'm also an individual who likes the big picture of things, and I like to be continually challenged."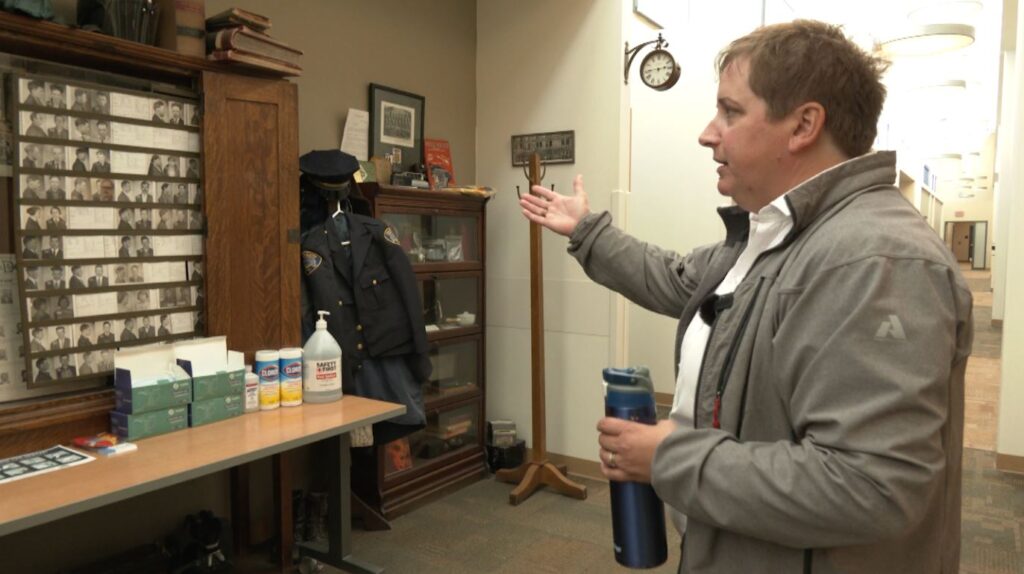 More than 27 years into her career, she said the most rewarding moments are the ones when her work makes a clear impact.
"I've stayed in law enforcement because one, I love it. I get intrinsic value personally from doing this job," she said. "I love being of service to my community. I like making an impact in public safety and just in the ability to influence and impact our community."
She expects to be interim chief for at least a couple of months. Her first priority is getting 13 officer candidates through the hiring process, onboarded, and trained. She'll also continue to keep a close eye on Duluth's downtown.
"When disorder is obvious and you can see it, it continues to create more disorder," she said. "And so that's a focus that we can't put off."
Marquardt has applied to make "Chief" her full-time title.
"I feel good about what I've done now. I've completed what I need to do. What can I do next? How do I help?" she said. "That's naturally led me along my career path each segment of my journey to promote to be a sergeant, to promote to be a lieutenant, to promote to be a deputy chief. And I'm still continuing that journey."
Applications for the Chief job will be accepted through Sunday. After interviews in August, city leaders expect to hold a public meeting with the finalists sometime in September.