Lake Superior Art Glass sharing the art of glass blowing in Canal Park
When strolling down Canal Park, you may see the glass blowers from Lake Superior Art Glass hard at work making so pretty cool things.
Lake Superior Art Glass has been crafting for a total of 10 years making things like wine glasses, sculptures, anything you can think of.
General Manager Amber Nichols says they love getting to share glassblowing with the community. "It's part of our mission is to actually educate the general public about art glass and what better way to do that other than to have a garage door that opens up and people can just watch from the street!", says Amber.
As for classes, Lake Superior Art Glass offers beginner, intermediate, and advanced classes. Amber says, "We love people experiencing an art form that most people can't."
The business is open all season long, 7 days a week. So there is almost always something happening at Lake Superior Art Glass. Times could change depending on holidays.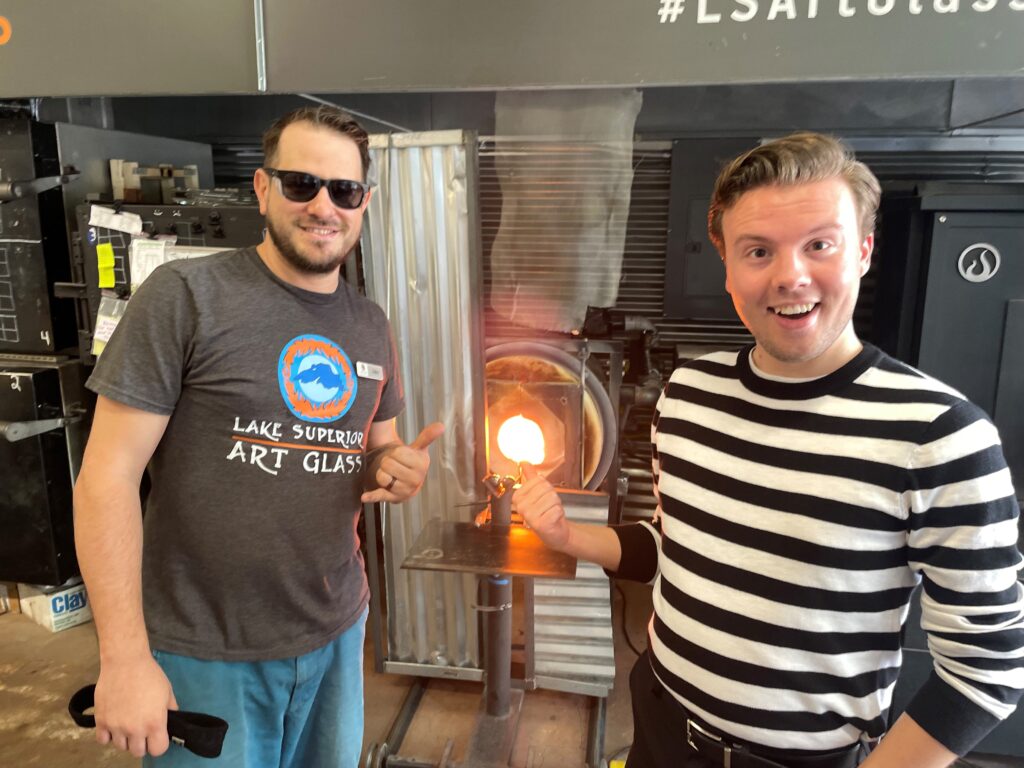 Their furnace works hard to keep their glass melted at around 2,100 degrees 24 hours a day, 7 days a week.
If you're concerned about the heat they also offer opportunities where you can make a design and then watch as the glass blowers make your design come to life.