Iowa DPS: Police officer shot in Algona has died, suspect fled to Minnesota
Law enforcement agencies confirmed in a press conference on Thursday morning that an Algona police officer has died after being shot by a suspect later arrested in Minnesota. Algona is in Kossuth County, Iowa.
Officials said the officer who died has been identified as 33-year-old Kevin Cram, a 10-year veteran, who had served with the Algona Police Department since 2015. Cram previously served for the Nora Springs Police Department from 2013-2015.
An autopsy will be performed by the Iowa Office of the State Medical Examiner in the near future.
On Sept. 13 at approximately 7:53 p.m., officer Cram was on patrol duty in the City of Algona when he was made aware of an active arrest warrant for Kyle Ricke. The arrest warrant was for harassment through Palo Alto County, Iowa. Officer Cram knew of a possible location for Ricke and headed to that area.
Officer Cram was in the 1100 block of S. Minnesota Street in Algona when he observed Ricke. After advising Ricke he was going to be placed under arrest, Ricke shot officer Cram, according to Iowa DPS. Other officers and EMS located Cram, and he was taken to the Kossuth Regional Health Center in Algona where he was pronounced deceased.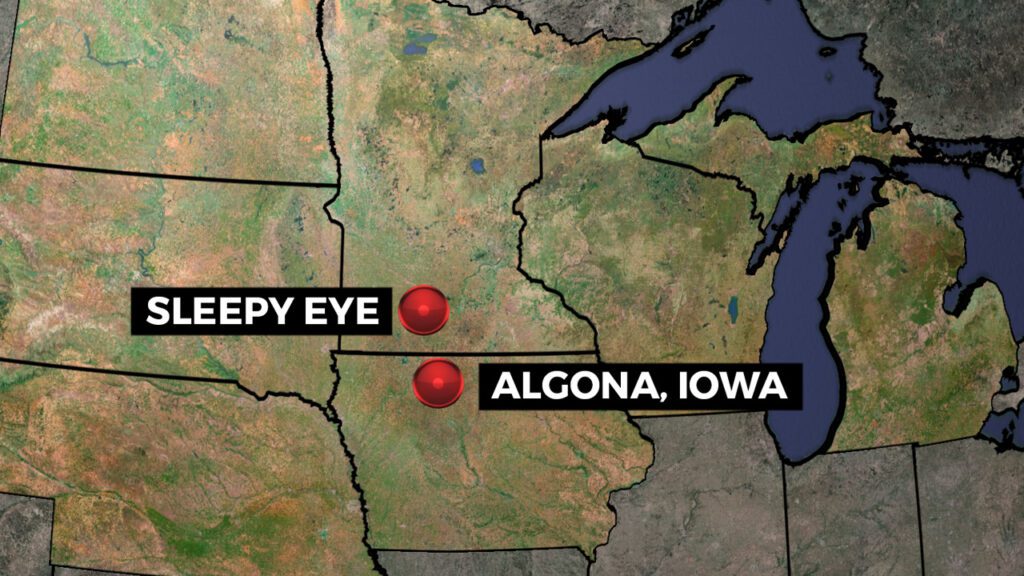 Officials discovered Ricke had fled north into Minnesota where he was found and taken into custody in the 29000 block of 210th St. in rural Sleepy Eye, Minnesota, around midnight, according to a news release by the Brown County Sheriff's Office.
Ricke has been charged with Murder in the First Degree in Kossuth County, Iowa, and will be extradited at a later date, according to the Iowa DPS.