Garage, two vehicles destroyed by fire in Duluth
The Duluth Fire Department were called to a structure fire at 330 N 60th Avenue E. in Duluth just before 2:00 p.m. on Monday on a report that a detached garage was on fire. According to authorities, the garage was approximately ten feet from the home and while crews were responding the fire had spread to a nearby tree and was starting to blister the paint on the house.
The garage and two cars inside were fully engulfed when crews arrived and fire fighters used a hose line to put water on the house and adjacent property to prevent the fire from spreading.
Officials say the garage and its contents are a total loss, with damages estimated to be between $125,000 and $150,000.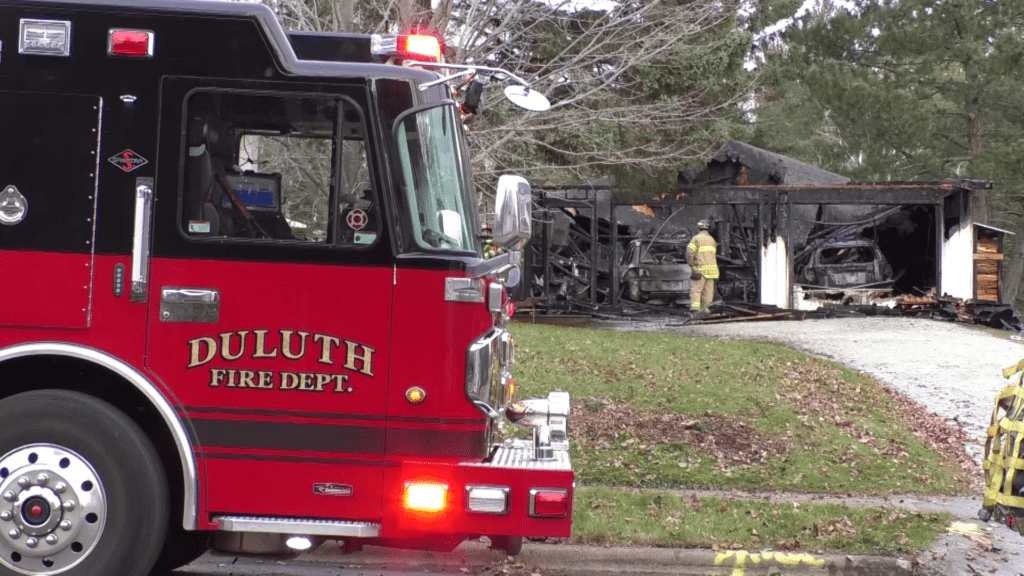 There were no injuries reported and the Duluth Fire Marshals are investigating the cause of the fire.
Crews from Headquarters, Station 6, Station 11, and Station 8 responded to the blaze and were assisted by Duluth Police Department, Mayo Ambulance, and Saint Louis County 911 dispatch.
The Duluth Fire Department wants to remind the public not to drive over hydrant lines and hoses. They say five separate vehicles drove over one of the lines being used on Monday. They say this puts staff, people's property and equipment at risk.