Full Hwy 210 closure east of Cromwell begins July 5
The plan for additional construction in Carlton County will start on Wednesday, July 5. According to Minnesota Department of Transportation (MnDOT) the project will result in the full closure of Highway 210 east of Cromwell at Island Lake. A detour will be marked taking traffic on Carlton County Road 120 to Carlton County Road 123 to Highway 73.
The truck detour will take I-35 to Carlton County Road 4 to Highway 73. MnDOT says the detours for this part of the project will take 21 days.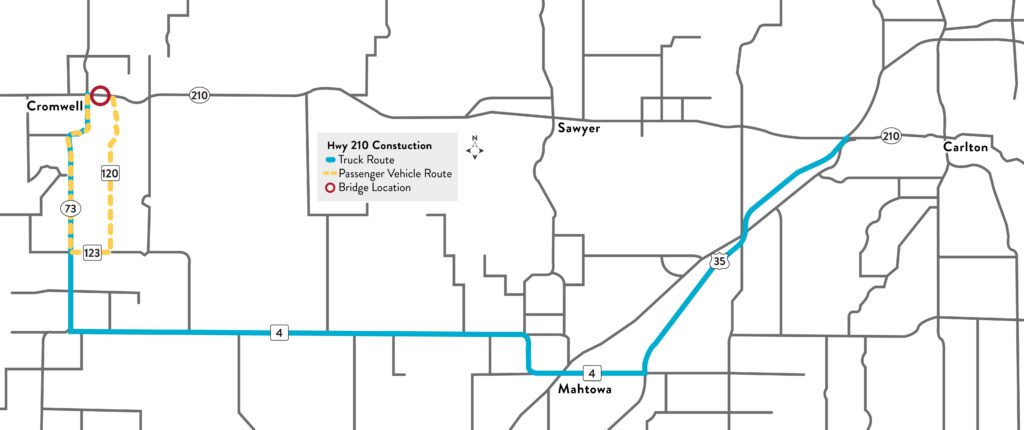 During the project, crews will be working to replace four box culverts; one over the Tamarack River in Wright, another 2.5 miles west of State Hwy 73, a third over the Island Lake Outlet in Cromwell, and the fourth, 0.2 miles west of I-35 over Otter Creek. MnDOT says the project will cost $1.8 million.
MnDOT says once work is complete at this location, crews will move west on Highway 210 for another full highway closure with a different detour. This section of the project will begin on July 31 and MnDOT says will last 32 days.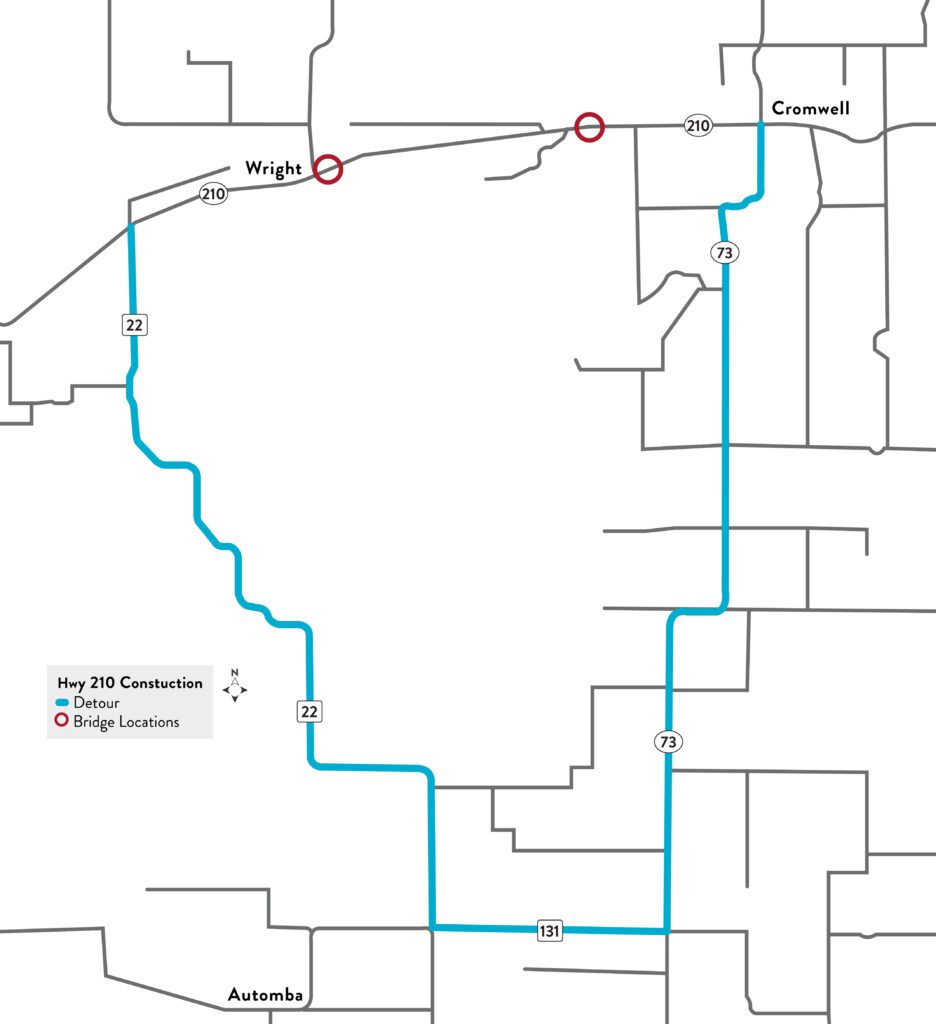 All culvert replacements will be complete in early September.
For more information on projects in northeast Minnesota, follow us on Facebook at https://facebook.com/groups/MnDOTnortheast and Twitter at @mndotnortheast. For real-time traffic and travel information in Minnesota, visit www.511mn.org.
A detour map can be found on the project website here: http://www.dot.state.mn.us/d1/projects/hwy210-boxculvertsreplacements/index.html.