Flood waters close Highway 169, Copper Falls State Park
Today as high temperatures continued to melt this season's record snowfall, state highway officials closed highway 169, South of Mellen, Wisconsin.
"The water has been rising for the last few days, the County and City officials have been putting up signage," said Mellen Police Officer Larry Koivisto. "Obviously, safety is the number one priority for us. The winter ran late and there was a lot of snowfall, more than typically. So, we knew that we were going to have some issues to begin with. We were hoping it wasn't going to happen this fast. But it did."
Meteorological models indicate that the Tyler Forks River near Mellen, will peak this evening around 11.5 feet this evening and begin to recede by tomorrow evening.
"The water level is really low by the Bad River Bridge on a normal year," said officer Koivisto. It just trickles over the rocks on 169, so it's really high right now if it's hitting the bridge. "People's basements are wet, and you see some damage to the curbs and the ditches and the roadsides too from water being alongside of them."
Officials in Mellen say they plan to continue to monitor water levels in the area, and that the public should use caution when near floodwaters.
"Water is dangerous, said Officer Koivisto. People just need to be cautious of it and know that it has a lot of power and there's no stopping it when it gets to that level. Anytime you see water, use caution, look for signs and follow what the signs say."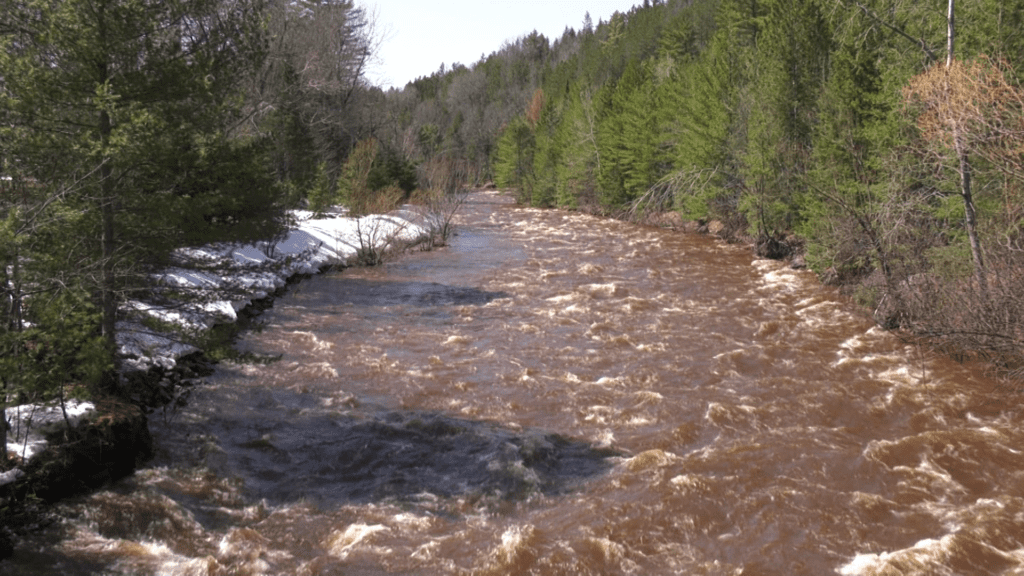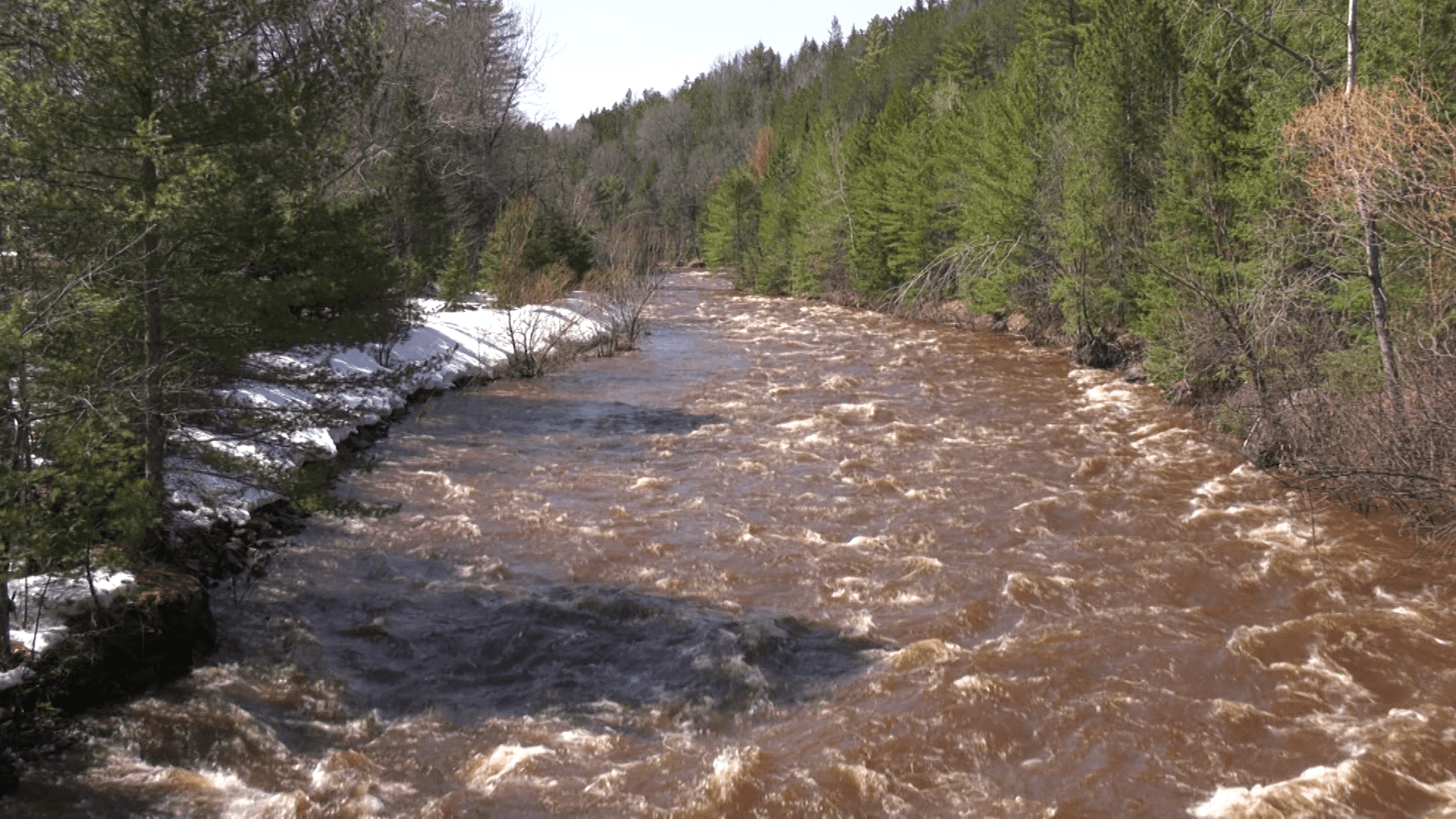 Copper Falls State Park, South of Mellen is closed. Park Rangers say it will remain so until state officials reopen Highway 169.