Five people safe, boat collided with break wall
Five boaters found themselves taking on water in their vessel Tuesday night.
The St. Louis County Rescue Squad was called to the Minnesota/Wisconsin point of entry, just before 11:00 p.m.
The Sheriff's Office says the group was on Lake Superior in a 35ft boat, when they collided with the break wall on the Minnesota side. The boat was taking on water and was ultimately beached on rocks on the inside of the break wall.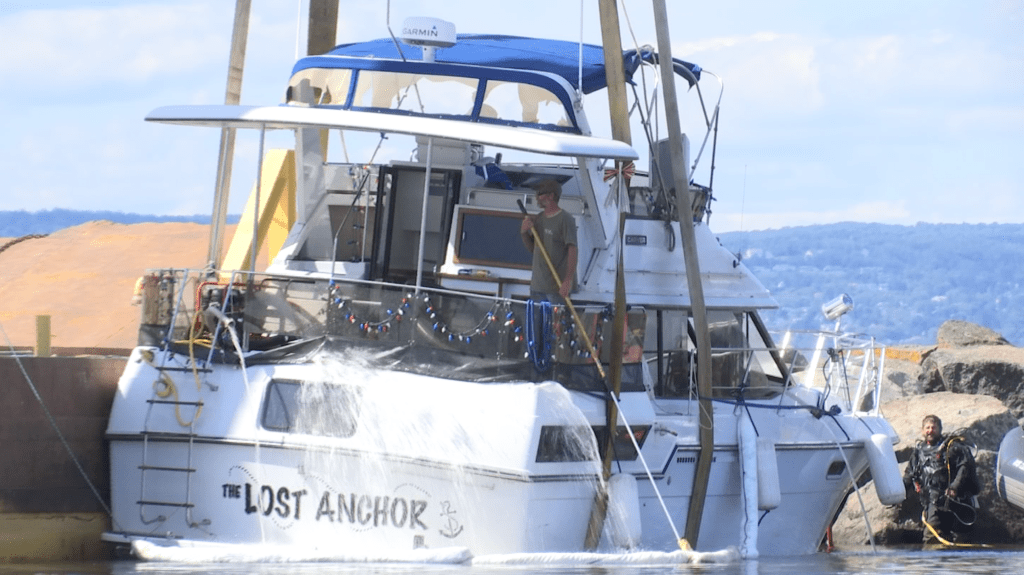 Everyone was able to make it to land, with help from responding emergency agencies. Duluth Fire department and St. Louis County Rescue Squad rescued the people. The Coast Guard saved a dog.
No one suffered any major injuries resulting from the crash.
Carter Nelson, a sergeant for the rescue squad, says typically they respond to about 2 of these types of incidents per a year. He has some advice for boaters, "If your boating at night it's always good to take things slow. You're gonna be relying heavily on your plotters, not your line of sight. So being experienced on the water before you go out at night."
It's not just folks from out of town who end up in these situations. Anyone who doesn't know the lake well is at risk. And bring your life jackets, that's why everyone was safe during this incident.