Delicious new menu items at the DECC
On Tuesday, staff at the Duluth Entertainment and Convention Center (DECC) gave a sneak peek of this year's concession fare ahead of UMD Bulldogs Hockey season.
Executive Director Dan Hartman, says the DECC likes to bring out new food to help get fans excited about coming back for the games. "This facility was built to show off the region, and food is one of the fun ways to do that."
The DECC takes pride in working with local food and suppliers on their menu items.
Hartman says the Amsoil Arena is known as one of the best food places on the college hockey circuit.
The DECC has a professional kitchen working on the menu, and Hartman says the team puts a lot of work into what items would be "this year's great new food."
"This is not your average concession food," Hartman said. "And you can definitely tell."
Along with the fan favorites, there is something for everyone.
2022-23 New & Classic Concession Foods
At Park Point stand:
Chicken Bowl – Comfort in a bowl. With mashed potatoes, chicken tenders, corn, shredded cheddar and gravy.
Chicken sandwich – breaded chicken breast with lettuce, tomato, pickle on a brioche bun. With Duluth Spicy sauce.
Wisconsin Point stand
Spinach Artichoke Grilled Cheese – creamy goodness. DECC made artichoke dip, white American cheese, and Johnson's Bakery sourdough.
Sirloin Stacker – limited supply of deliciousness. Sirloin roast is slow cooked overnight in-house. Beef is shaved, caramelized onions, cheddar cheese, creamy Boursin cheese smeared on a ciabatta bun.
At the Bayfront Pizza stand (Chef Jerry will change things up for each series)
Oktoberfest pizza – includes bistro sauce, multi types of sausage, sauerkraut, Swiss cheese and mozzarella.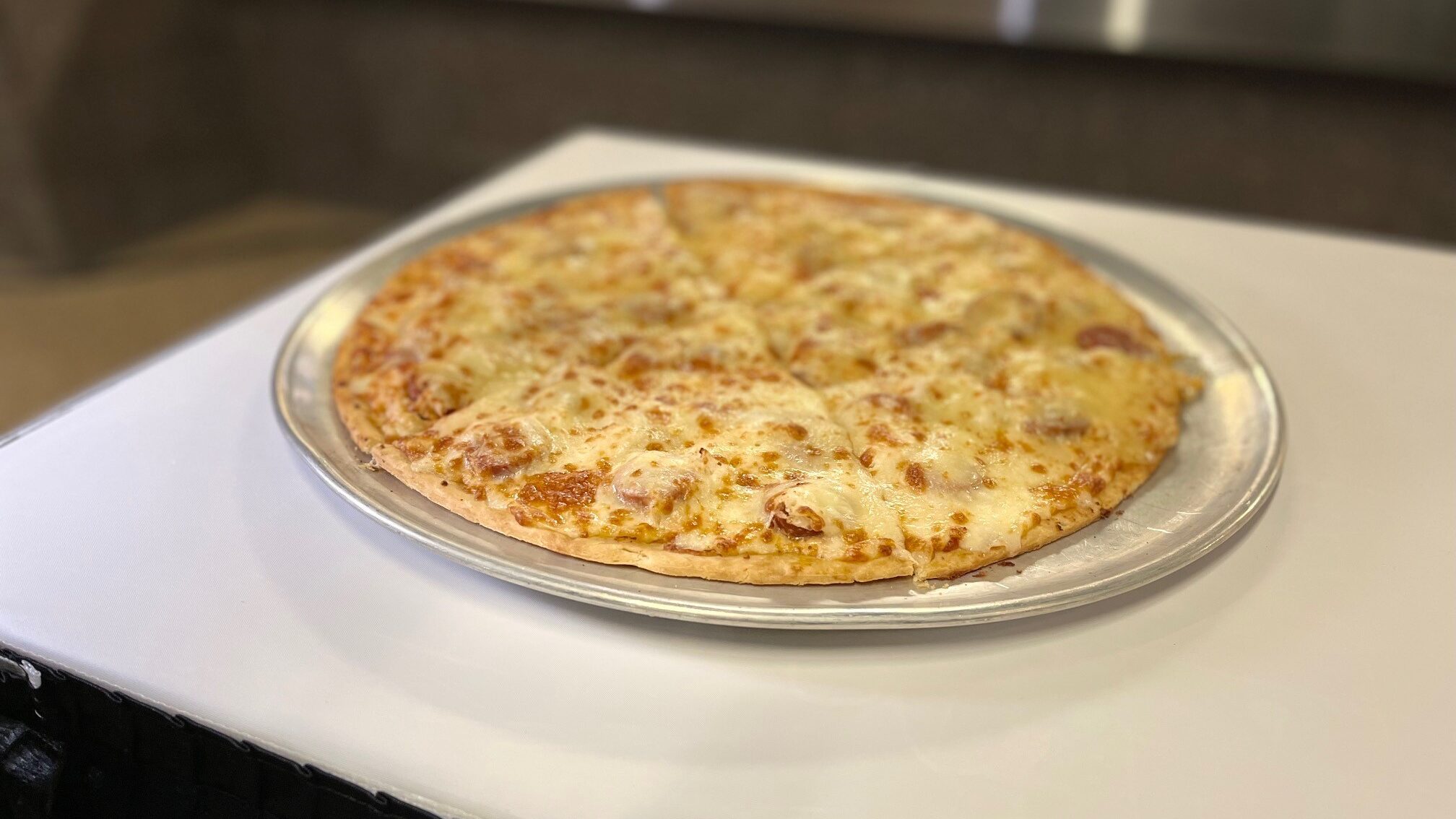 At the North Shore stand (Gourmet hot dogs, all hot dogs from Fabronis, and buns from Johnson's Bakery)
Picnic Dog – Top the Tater, Shoestring Chips, Bacon Crumble
Taco Dog – Taco Meat, Lettuce, Cheddar Cheese, Sour Cream, Salsa
Dill Dog – Dill Spread, pickle, French Onion crips, Dill
PB+J Dog – Peanut Butter, Jelly with Bacon crumbles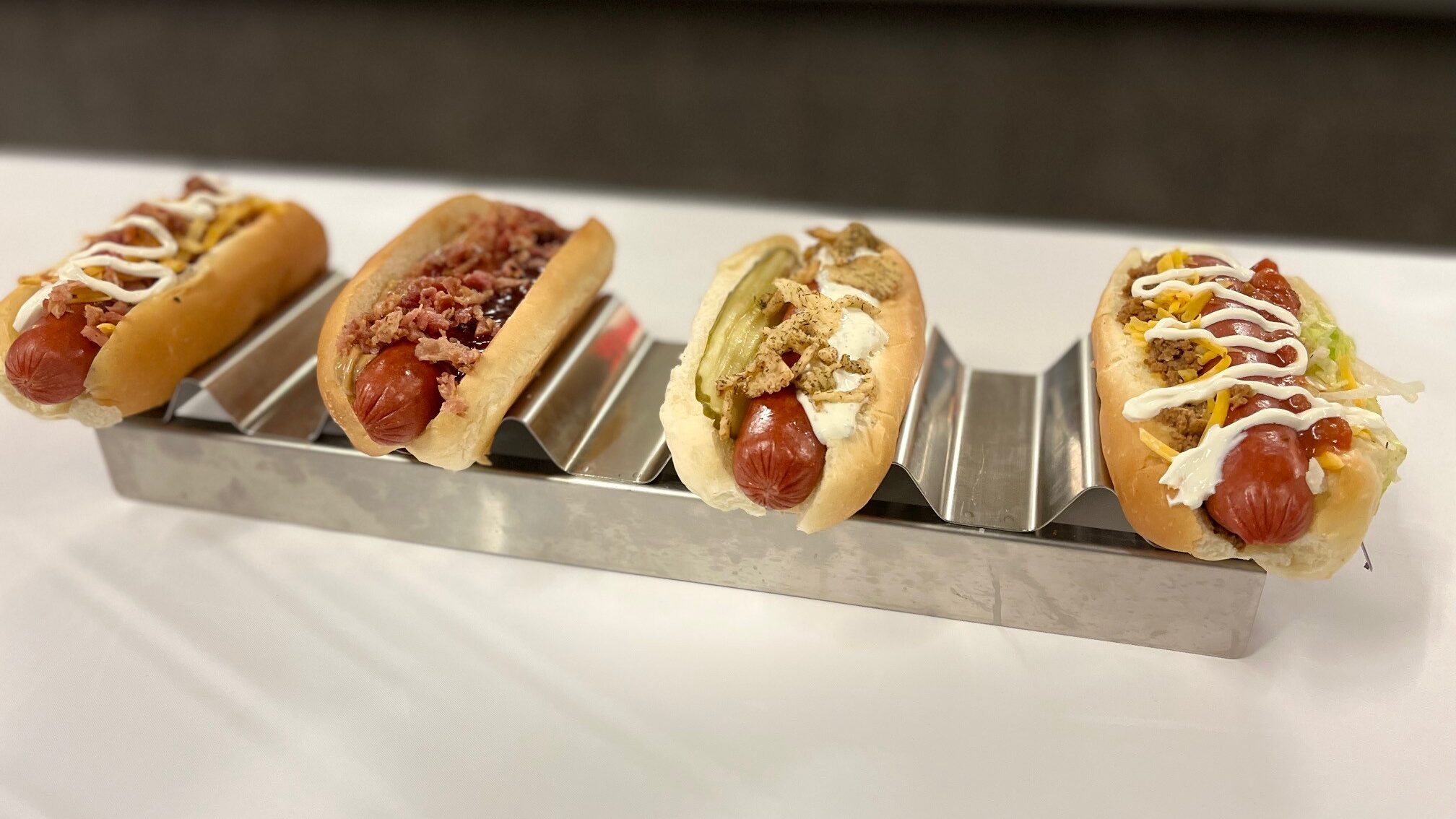 According to the DECC, local suppliers include: Mike & jen's Cocoa Mix, Duluth Coffee Company, Johnson's Bakery, Frabonis, Upper Lakes Foods. With local Craft Beer from: Ursa Minor, Duluth Cider, Castle Danger, Bent Paddle, Earth Rider, Black List, Klockow Brewing, Wild State Cider.