Clover Valley Farm Trail opens on the North Shore
Sunday, The Clover Valley Farm Trail opened just off of Highway 61. The trail is made up of a group of 11 farms all selling their locally grown produce or locally made products out of their farm stands.
The farm stands are open Sunday's 12:00pm-5:00pm all the way through October. You can find more information on their website here.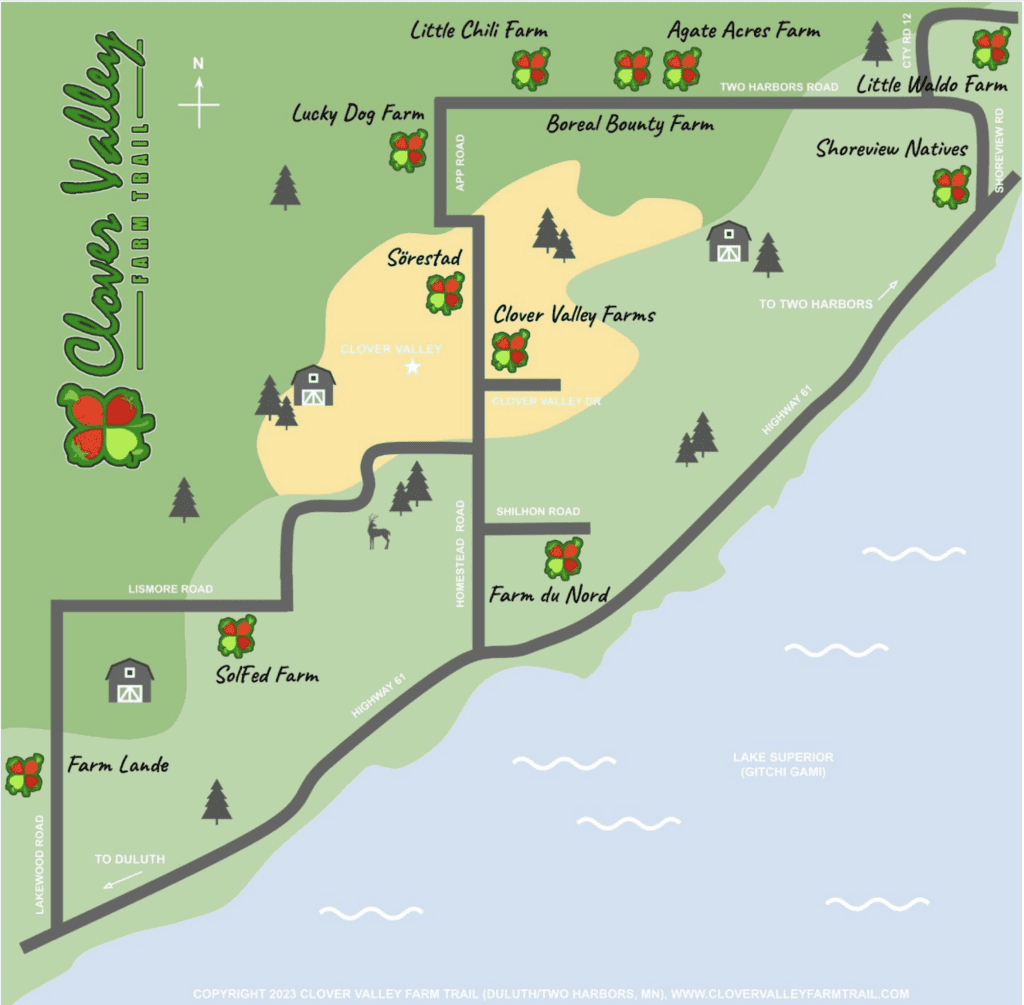 Clover Valley Farms Co-Owner Cindy Hale says the idea came from inspiration from an operation in Bayfield know as the "Fruit Loop".
She says, "We are all friends, we all know each other. We see each other at farmers markets and we thought, 'wouldn't this farmers stand thing be really cool?' And so we tried it and looks like it is going to take off."
Hale says to keep up to date on their Instagram and Facebook pages to find out what crops the farmers are producing in the months to come.