Celebrating 100 years of the Historic Hibbing High School auditorium
A big happy birthday to the Hibbing High School auditorium, as faculty and students are welcomed back to school.
1,000 students returned to school and were welcomed back with a pep rally, with the band playing the school song, and the color guard performing simultaneously.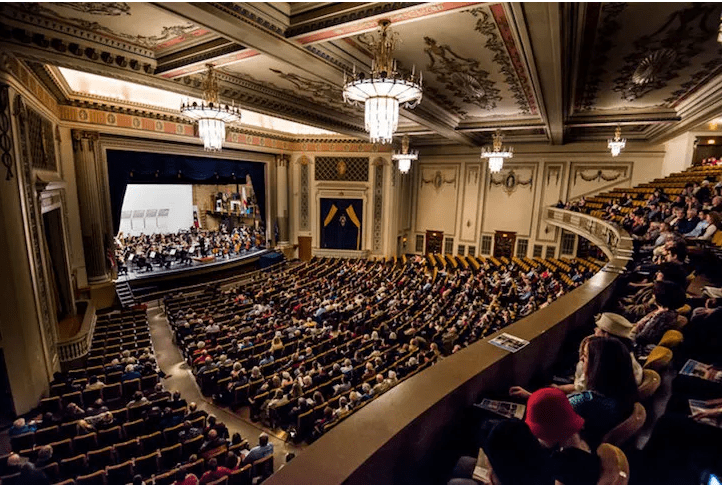 "The greatest artistic treasure of this educational gem is the Hibbing High School Auditorium," according to the Hibbing High School website.
It is modeled after the Capitol Theatre in New York City and known for its elegant design, hand molded ceilings, and cut-glass chandeliers imported from Belgium, the 1,773-seat auditorium remains the pride of the community.
The historic auditorium went through renovations in 2017 that finished up in 2022. This included restoration of the existing seating, plaster patching and repainting, adding an acoustic shell, and a state of the art projection system. The hoist cables and attic winches were repaired to ensure the safety of the priceless original crystal chandeliers.
When the school was originally built in 1920, the cost of the building was roughly $3,900,000. Today it would cost over $50 million to replace.