Boat severely damaged by fire
A fire broke out on a boat at the Knife River Marina in Lake County at around 5:45 p.m. on Thursday. Lake County Sheriff's officials say several explosions came from the boat and flames and smoke could be seen billowing out of the craft. Video was taken by Jim Allert, a bystander at the marina.
The sheriff's department said the boat was in the water on the far side of the marina and there was a second boat in the neighboring slip, but a bystander moved the second boat before it could catch fire.
The 30-foot fishing boat was still afloat in the water after fire fighters got the fire out. There were no injuries and no fuel leakage in the water, according to officials.
There is no word yet as to how the fire may have started.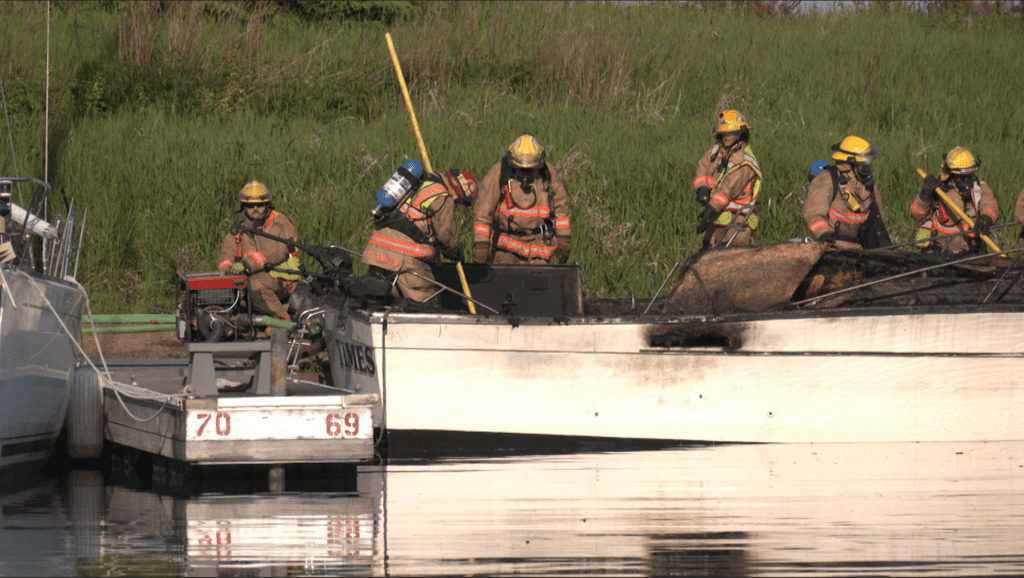 The boat, named "Hard Times" appears to be a total loss.