Estimated 200 people evacuated from ice on Upper Red Lake
RED LAKE, Minn. — Several water rescue agencies were called to an ice rescue on Upper Red Lake late on Monday morning. By 2:37 p.m. authorities determined everyone needing evacuation had been reached. They say an estimated 200 individuals were evacuated from the ice.
According to a release from the Beltrami County Sheriff's Office, authorities received a 911 call at 11:34 a.m. from anglers who were fishing on Upper Red Lake in northern Beltrami County. The callers said that a large chunk of ice broke free from the main shoreline, stranding an estimated 100 individuals. This number would increase by Monday afternoon. When first responders arrived, they discovered a large portion of the ice with up to 30 yards of open water stranding the fishermen.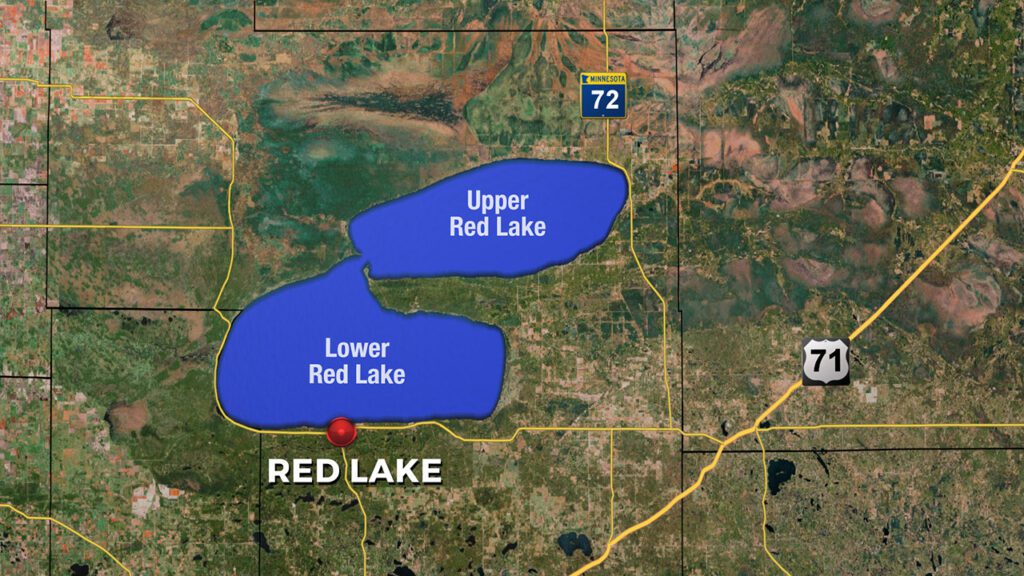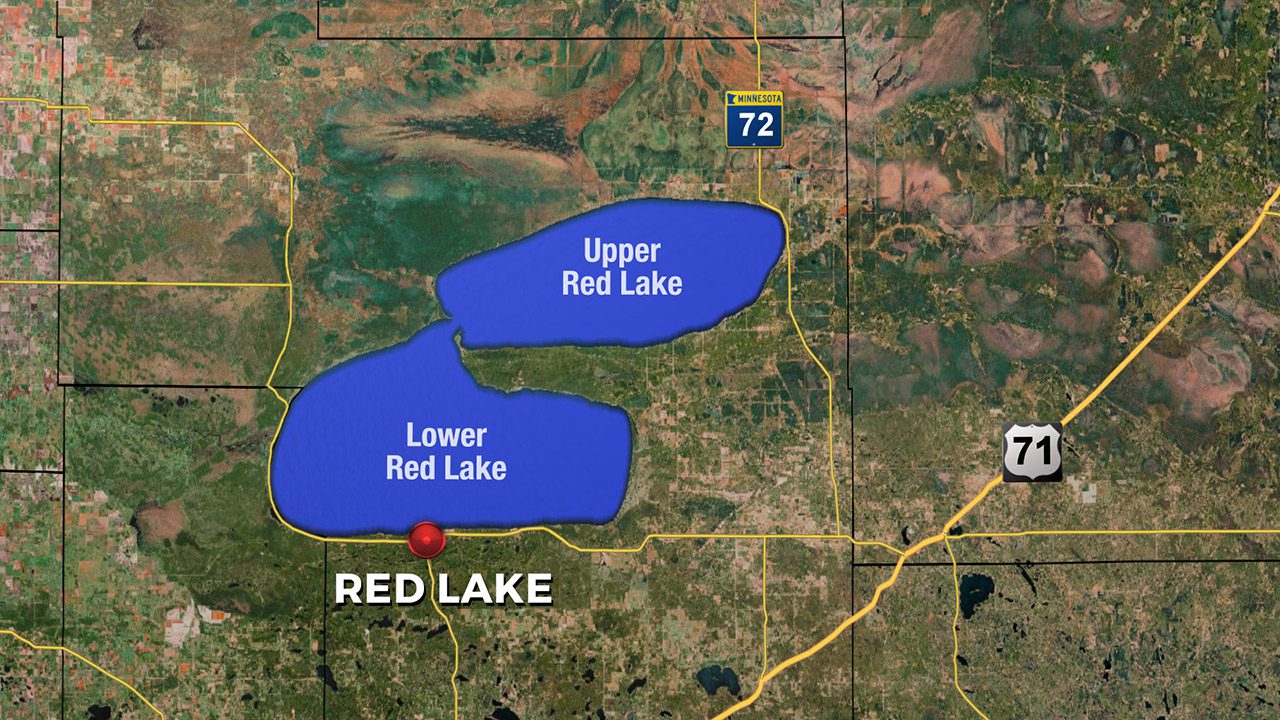 Authorities used a drone to assess the scene, and a narrow area was located in the southeast corner of Upper Red Lek north of JR's Corner, and a temporary bridge was put in place to help evacuate stranded fishermen. First responders assisted in the safe evacuation of dozens of individuals.
Beltrami County Emergency Management utilized a Wireless Emergency Alert (WEA) through the public alert and warning system to help with notification. Authorities say due to the large number of fisherman, there was concern that some were not aware of the break in the ice. Officials say the WEA allowed notifications to be sent to cell phones to people not enrolled in the local notification system and provided GPS coordinates of the evacuation site.
According to an update, the Beltrami County Sheriff's Office reminds the public that the ice this early in the season is very unpredictable. Use extreme caution when heading on the ice and to check the thickness frequently to ensure an adequate amount of ice.
The Beltrami County Sheriff's Office was assisted by Kelliher Fire and Rescue, Red Lake Nation Fire, Minnesota Department of Natural Resources, Minnesota State Patrol, Blackduck Ambulance, Lake of the Woods Sheriff's Office and local resorts. According to the release, a number of apparatus were deployed including airboats, water rescue boats, ATVs, drones and a temporary bridge.
It is very important to remember that ice on ponds, rivers or lakes will never be 100 percent safe. Check with local bait shops and resorts to get the most up-to-date information on how thick the ice is on local lakes and rivers. According to an Facebook update from JR's Corner on Sunday, they had 5 to 7 inches of ice. "We currently have 5 to 7 inches of ice and are allowing walk on access only. No Atv, snowmobiles or motor vehicles of any kind yet."
Knowing the condition of the ice before crossing could save your life. The strongest ice is clear or blue. Gray ice should be avoided.
Also remember, ice is not uniform across a body of water. Even if it is thick enough in one area, it may be too thin elsewhere. Things like water currents or deadheads under the surface can play a big roll in how thick the ice is. As you move further out, always test the ice and you go, and bring safety items with you. We have additional tips and a chart showing the recommended minimum ice thickness for you at https://www.wdio.com/winter-weather-guide/winter-ice-thickness-safety/.