Officials: Keep drones away from wildfires
As we approach wildfire season, fire authorities are reminding people to keep drones away from the flames.
On average, more than 500 wildfires are recorded throughout Minnesota between April and May, according to the Minnesota Interagency Fire Center (MIFC). They say putting out wildfires is dangerous work, and using drones in fire areas endangers the lives of pilots and firefighters.
"Much like last year, we are seeing a delayed start to spring wildfire activity with the amount of snow still covering the ground," said Leanne Langeberg, Public Information Officer with the Minnesota Interagency Fire Center. "Once the snowpack melts, wildfire activity, influenced by warmer, dryer weather, is expected to pick up. We experienced similar conditions last year, and by early May, aircraft were responding to active wildfires throughout Central Minnesota."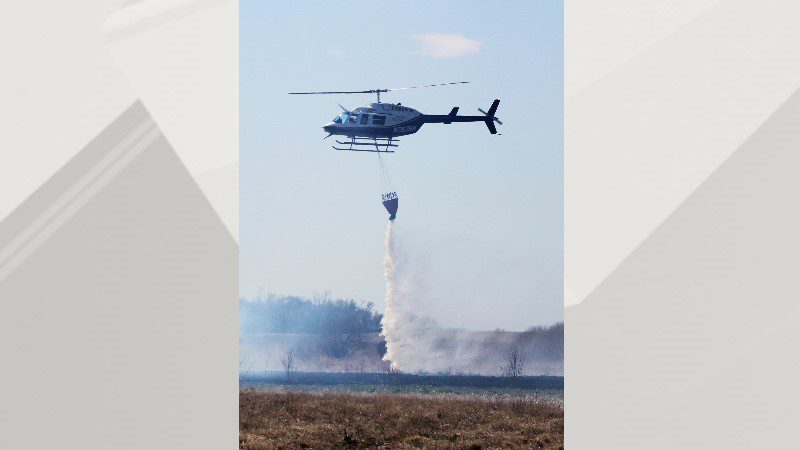 Wildfire smoke is often thick, heavy, and causes limited visibility for first responders. The MIFC says unauthorized drones become unwelcome distractions in an already hectic environment. Last year alone, the National Interagency Fire Center in Boise, Idaho, reported 22 drone encounters on wildfires.
"Minnesota was fortunate not to be involved in the 22 reported encounters last year," said Langeberg. "Keeping drones away from any wildfire reduces unnecessary risk and helps our firefighters to focus on doing their job safely."
The last known drone encounter on a wildfire in Minnesota occurred in May of 2021. When a drone is spotted near a wildfire, all responding aircraft must land or return to the airport until the airspace is clear, lengthening the time it takes to slow down a rapidly moving wildfire. Minnesota law prohibits interfering with a firefighter in their official duties, including unauthorized drones that delay or restrict responding aircraft.