Safety and security top priority ahead of 2023 Grandma's Marathon
Representatives from almost a dozen state and local agencies came together to plan and prepare ahead of the 2023 Grandma's Marathon. Duluth's largest annual event draws as many as 20,000 participants and $21 million in spending to the local economy.
"Today is a planning session for people to get together, and to understand what other agencies, cities or counties are doing," said Fire Chief Shawn Krizaj. "This is a point-to-point marathon, so it starts in a different city–actually in a different county–it starts in Lake County and then comes down into St. Louis County and then, of course, it finishes in the City of Duluth."
Chief Krizaj said a marathon like this would not be possible without cooperation between many different agencies.
"We have representatives from of course the Duluth Fire Department, myself and some of our other people here," said Chief Krizaj. "But we also have Duluth Police, the St. Louis and Lake County Sherriff's Offices, other county emergency services, local hospitals, the National Weather Service, Customs and Border Protection and even the United States Coast Guard."
While Krizaj and all the other organizers, contributors and participants donate their time, and their hard work to the race, there's more to it than that.
"It's not just the race. You know, the festivities literally start a few days ahead of time. They've got 5k's, they've got kid's races, they've got concerts," said Krizaj. "It's as much of an event for the runners as it is for the spectators. Bayfront is loaded. You've got people doing crazy stuff like handing out bacon."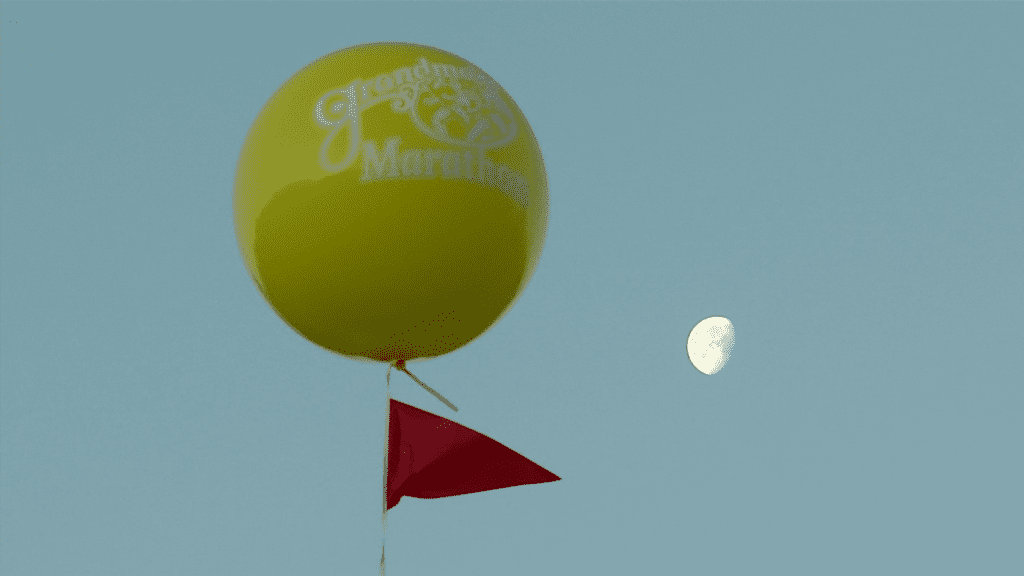 "The big thing here is; start doing some planning, understand what other agencies are here for, and understand what resources we have if we do have an emergency," said Krizaj. "Whether that's a weather related emergency or something else. We want to make sure everyone has as safe an experience as possible."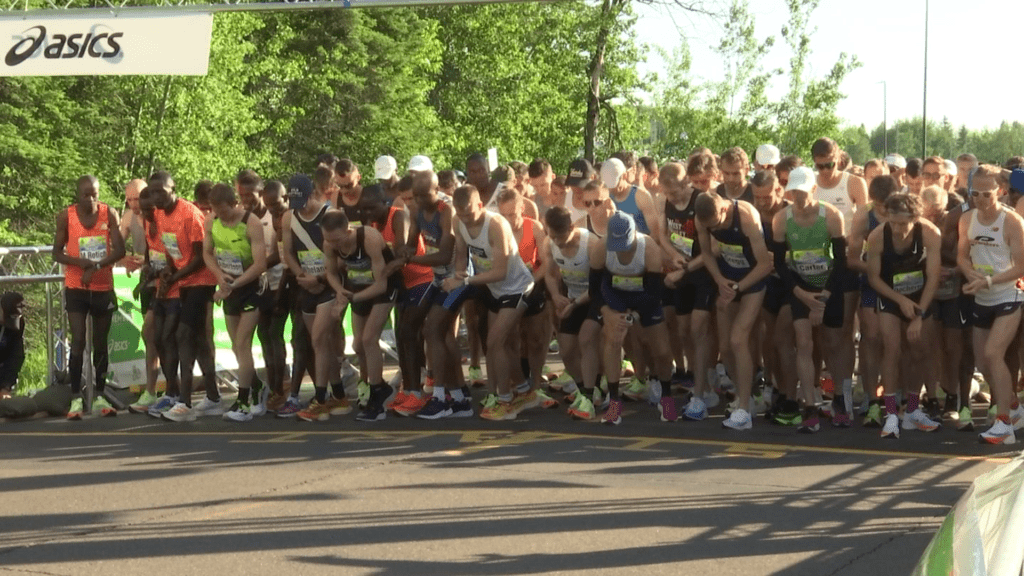 "Every level of Grandma's Marathon requires great community support and great cooperation between different agencies, different businesses and different people," said Zach Schneider, Grandma's Marathon's Marketing and PR Director. "And what we're doing here today is no different. We're here trying to prepare for some of the what ifs that could come with an event of our size, come race weekend."
While Grandma's employs nine full-time staff members, Schneider said his team doesn't do it alone.
"From 1977 to now, 2023, this is something that requires community, this is something that I think brings out the best of people in Duluth and the surrounding region," said Schneider. "It is something that everyone can, and should be proud of each year."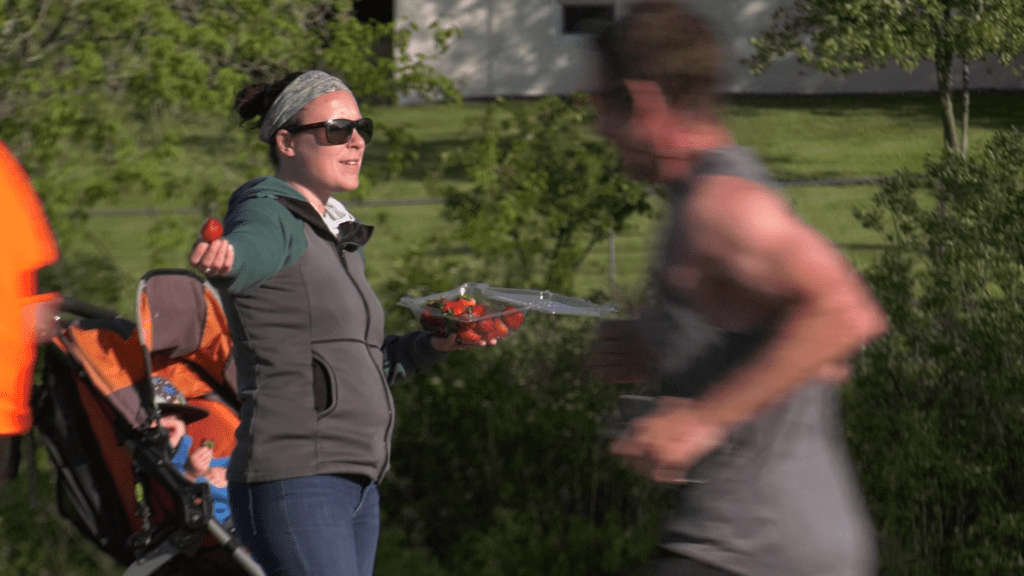 "I love the culmination of the race," said Schneider. "My job allows me to be at the finish line on race day, and marathoning I think is a unique activity–a unique sport–because we might have 20,000 people on the start line. One of them is going to win the race, but the others can still accomplish their goals and still be seen in their eyes, and in the eyes of the community as winners."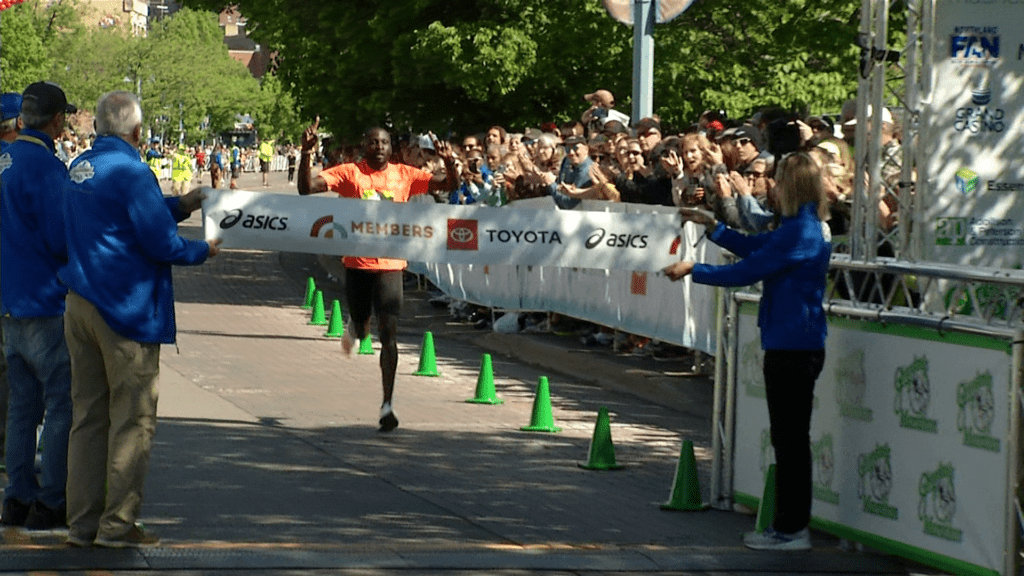 "For everybody who reaches that finish line, whether it's in the full marathon or the half marathon, you get to see that emotion come out," said Schneider. "They have a story, they've had struggles, they've had ups and downs in their training. Maybe they didn't think their body would allow them to get to that finish line. So each year we work 364 days for that one day–that one moment–where you get to see people complete that journey and accomplish their goals."
The 2023 Grandma's Marathon Race will kick off at 7:45 a.m. on June 17th in Two Harbors, and runners will cross the finish line in Duluth's Canal Park. Runners are also invited to participate in the Garry Bjorklund Half Marathon and the William A. Irvin 5k, also being held on June 17th.
If you still need to register for a race, or you're looking for additional information about Grandma's weekend, visit the Grandma's Marathon website.