Pothole Patrol: finding the worst potholes in the Twin Ports
Do you ever drive over a pothole and immediately apologize to your car? Meteorologist Sabrina Ullman went on pothole patrol on Friday, trying to find the worst potholes in the area.
Sabrina's first stop was in the craft district. The portion of Superior Street near Duluth Cider has a line of potholes. Due to the location of these potholes and the width of the lane, many drivers have to either drive over them or swerve into the center of the street. After going on Facebook Live, Sabrina used viewer comments to find more potholes.
Next stop was 4th Street, in front of King of Creams. One viewer described this pothole as being one that "will eat your heart and soul."
Other areas in Duluth include London Road between 20th and 21st Street, Kenwood Avenue, and College Street.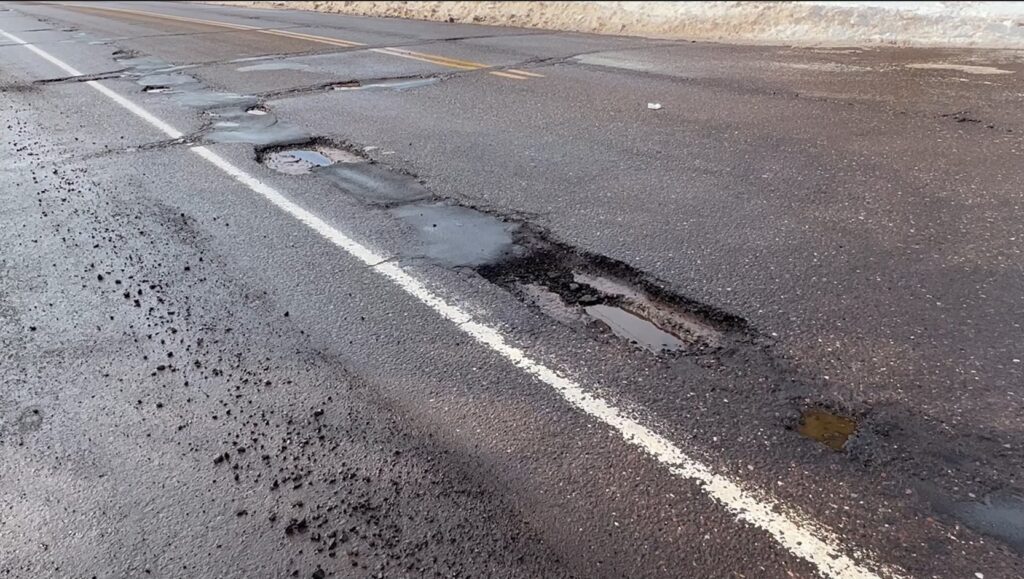 Superior also has had many complaints, mostly on Tower Avenue. Viewers also mentioned Grand Rapids, International Falls, and Hibbing to name a few.
The reason we have been seeing so many potholes lately is because of the amount of snow combined with temperatures swinging from freezing to thawing and back over and over.
For those in Duluth, there is a way to report them to the city. On the city website is a pilot for submitting complaints called the Resident Problem Reporter. you can submit a non-emergency problem, such as a pothole, a drainage problem, or issues with snow not being removed.
Reports are viewed by the city during business hours and then completed by the appropriate city department. Active reports can be tracked on the website for accountability purposes.
With so many potholes to fix each year, the City of Duluth prioritizes repairs, fixing the ones on main roads first. More details about the pothole repair process can be found at this link: https://duluthmn.gov/media/13879/pothole-process.pdf