Improvement project set to revitalize Kabetogama Lake Visitor Center launch and recreational area
The boat launch at the Kabetogama Lake Visitor Center is now in need of replacing. The original launch ramp was built in the 1980s and is in a deteriorated condition. The National Park Service will be starting the replacement project on September 5th when the contractor starts staging materials and equipment on site.
The launch itself will be closed starting September 18th. This includes the existing picnic area, beach, canoe/kayak launch, and vault toilet adjacent to the boat launch will be closed. However, a portable toilet will be provided for visitor use near the marina area. Visitor parking areas will be provided on the northwest side of the visitor center, near the Historic Ranger Cabin District.
Watercraft access from the lake to the visitor center and marina area will remain open as conditions allow.
To reduce congestion at the construction area, signs will be posted along Gappa Road (county road 123) and Highway 53. There will be limited parking near the visitor center during the construction period due to staging supplies and equipment by the contractor.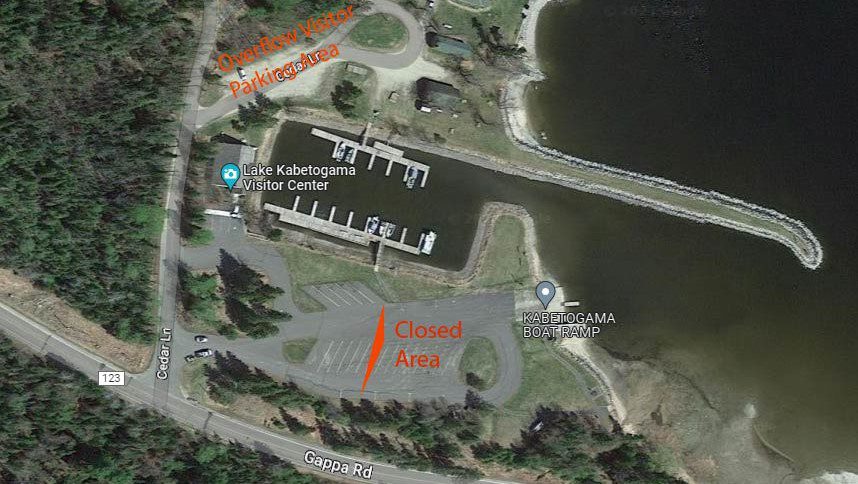 During the closure, boat launch sites at the Woodenfrog State Forest and Ash River Visitor Center will be open as conditions allow. Visitors camping in the park are encouraged to use Ash River Boat Launch Ramp.
This project is considered Deferred Maintenance and funding comes from the Repair Rehabilitation Maintenance Program.