Highway 73 construction change coming near Hibbing
Additional bridge construction will begin in St. Louis County, south of Hibbing. According to the Minnesota Department of Transportation (MnDOT), drivers will encounter a detour on Highway 73 beginning Thursday, July 20. Work is expected to last until early September.
MnDOT says crews are currently working over the West Swan River bridge. Now a second closure will be required just north of County Road 18 to replace a deteriorating metal culvert with a concrete box culvert.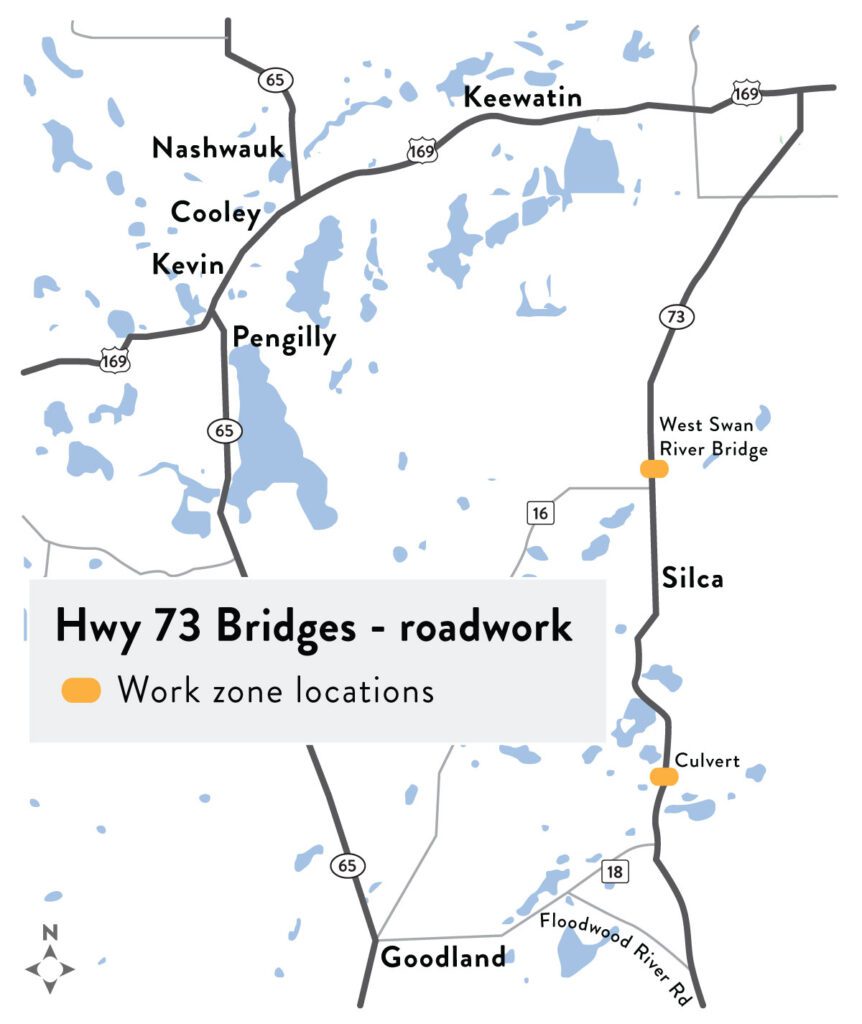 The highway will be fully closed at both locations. The full project will replace deteriorating infrastructure and imporve drainage. The cost of the project is $2.3 million, according to MnDOT.
The detour route will take Highway 169 to Highway 65 to County Road 18, with a local traffic detour on County Road 16 to access locations between the two closures.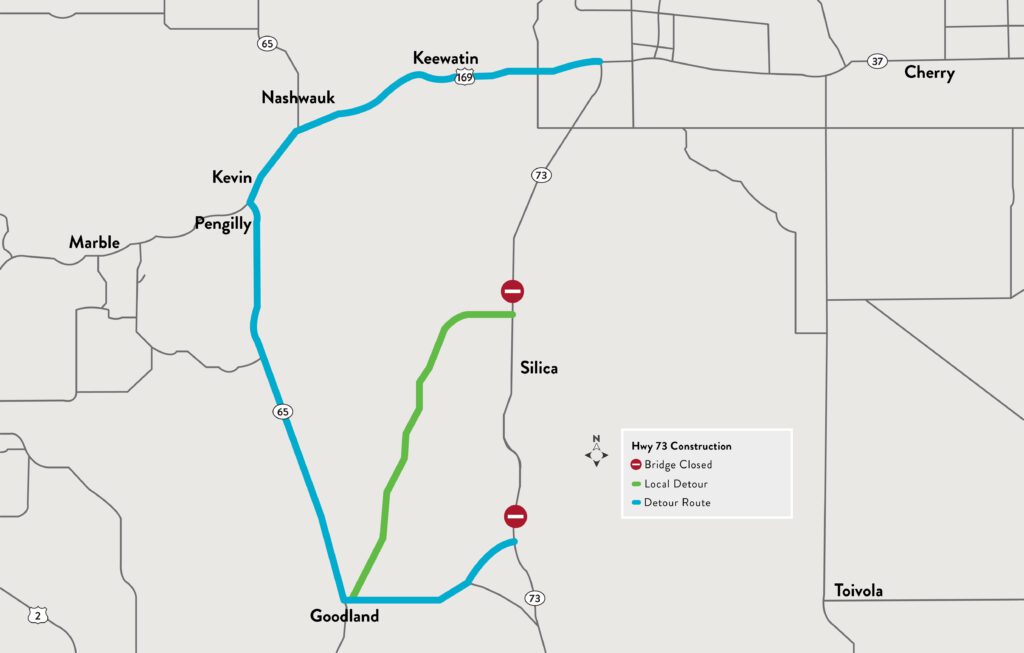 A map can be found on the project website here: http://www.dot.state.mn.us/d1/projects/hwy73bridge/index.html.